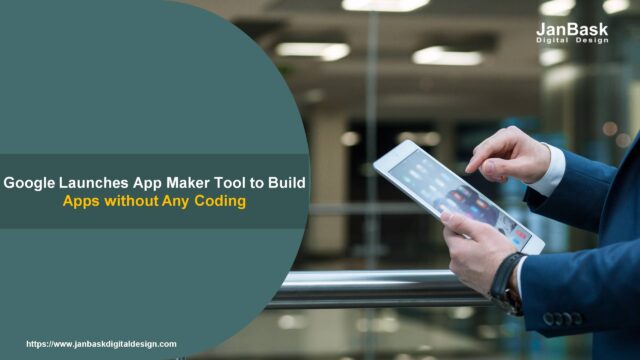 Today, an Era is moving very fast as several new inventions and discoveries take place day by day that make our work easier. From all these inventions, the most popular is App Maker by Google.
I surely guess that you are thinking about What is App Maker?
Today, our life is not completely but depends upon the Google (a most popular search engine) as it is the place where we can find answer almost all of our queries.Today, Google introduces App Maker, a new entry in the world of development which reduces the amount of code in our software or app. Using Google App Maker, we can develop an app just in few seconds simply by dragging and dropping functionality.
App Maker tool helps users to easily make an app which serves variety of purpose in an organization. App Maker is a tool which is based on cloud environment where you can build user interface and populate it with data simply by dragging and dropping from your G Suite applications, Google Maps, Contact, and more.
Where the app created by using App Maker run?
The app which is build using App Maker runs on the environment which is supported by Google's own G Suite apps and your IT administrator can easily manage and organize it in the same manner as he/she manages Gmail, Drive and other G Suite applications.
The app which is build using the App Maker is designed to provide solution to the following problems:
Timetracking solutions
Tracking orders
Tracking inventory
Benefits of Using App Maker
Google App Maker offers several benefits which are as follow:
Server Less Infrastructure
Develop specific purpose apps without the help of developers
Provide fully featured IDE app
You can get Google App Maker from Google's Early Adopter Program for G Suite Business. Additionally, Today Google also announced several new enterprise applications in "Recommended for G Suite" program which helps in certifying that an application is well-integrated into G Suite and fully tested as per security related issues such as authorization, authentication, and other different security vulnerabilities. Now, today the list of new partners of Google gets viral over Internet or web namely Virtru, LumApps, DocuSign, Freshdesk, Zoho Invoice, Xero and Asana.
0
Mobile Apps Development