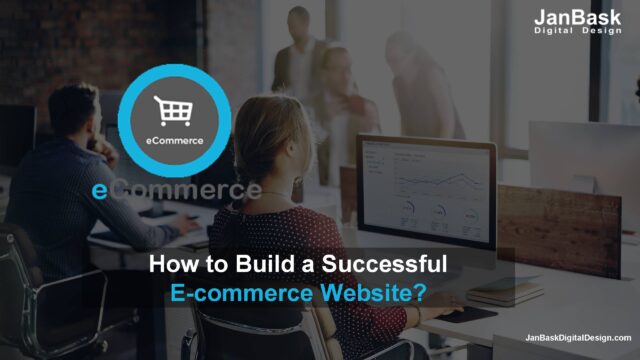 E-commerce websites are a great tool for selling a product online and it has appeared as one of the most productive tools for online business. But this happens only when you have a fantastic and out-of-the-box e-commerce website. It should be very user-friendly and should allow the customer to make any kind of purchase or transaction easily within a short time.
Focus- Attract visitors and enable them to make an online purchase.
There are numerous standards of online trading that can be considered while making a productive e-commerce website.  If you are able to make a flourishing website for your online business, then it will habitually give every customer a hassle-free online shopping experience that they will definitely like to do again in future.
So, let's dive in and discuss few topics to enable you making a successful e-commerce website;
Quick Guide to make a successful e-commerce website.
Things to avoid during online business.
The Internet has given us the access to find a large number of products and services according to our need by sitting in one place. This makes more important for us to make a website unique enough in order to attract customers. One of the best examples of a wonderful e-commerce website is of the Swing Set Mall. Have a closer look while we discuss in detail.  So, let's discuss how to make a successful e-commerce website.
Quick Guide to make a successful e-commerce website.
Taking important points that we are going to discuss into consideration while making an e-commerce website for your business, will definitely take you ahead of all other companies that are into the same business.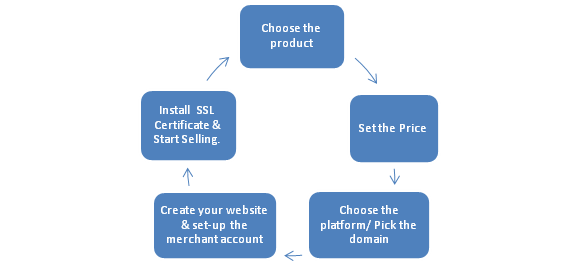 Create or choose your product.
Pondering into an online store is far easier than pondering into different shops. Every online store has to start with a product or a service to go ahead. Before going ahead to launch any product on an e-commerce website prefer to do some research to make sure that your product is viable enough to attract more and more customers. Take an idea about other products just like yours in the market that is already established and take a note that is your product efficient enough to compete with other similar products.
Set a price for your online store.
Pricing is one of the most important factors of any product and business. Be it an online business or any other mode of business, pricing is one thing that has a huge impact on buyers. If the rate of the product is too low, then there are chances for you to not run a profitable business. If the rate is too high, you will not be able to attract customers and make enough sales.
So, fix a price after figuring out your own costs for manufacturing that product, consider your competitor's prices for the same products and services, the cost of your materials, shipping options, and charges, marketing costs, etc.
Choose your e-Commerce platform and pick a domain accordingly.
There are many options when it comes to choosing e-commerce platform. You can either choose an existing platform like Flipkart, Amazon, etc. Or you can either choose to build your own website for selling especially your product.
Next comes picking up the domain and this is an important task too. Please avoid choosing a domain that is already in use. Pick a unique name that can be remembered easily by your users.
Create your own website.
Writing a web-copy that very well describes your products and services is must for this step. Doing this will enable you to turn every visitor of your website into a buyer. Basic necessities of every website include following points;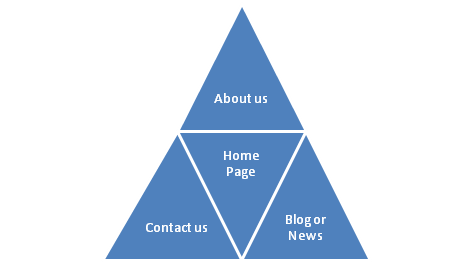 A 'home page' that should have important deals of your products.
An 'About page' with a short description of your company, your company, your products, and services.
A 'Contact-us page' to enable your customers for getting in touch with you.
A 'Blog' section where you should post news, updates, and blogs related to your product or service.
Set-up your merchant account.
This step is essential for managing payments from credit cards or any other modes of receiving money. You can tie-up with companies like PayPal and many more. But you have to pay some amount to these payment gateway companies to receive payments.
Install SSL certificate.
This certificate is mandatory for keeping your website safe by providing the green lock to your web-address as well as the customer's data safe. While making any payment, customers share their personal as well as confidential data. It is your responsibility to keep a sharp eye on keeping that information confidential. This SSL certificate encrypts every information that customers provide and hence keep hackers away from getting the card or any other information. Have a look at the example of PayPal attached below.

You are all set to start Selling.
After following all above-mentioned steps, you are now ready to start selling and make money. In order to popularize your e-commerce website, start talking about this to your friends and family. This will be helpful in getting publicity through words of mouth. You can also take advantage of services like SEO, SMO, content marketing and many more.
Things to avoid during online business.
Don't take too long to launch your product or service. Spending too much time in thinking and less time in doing is not a good habit for online business. Everything should be balanced.
Don't ignore your customers, but listen to their concerns carefully.
Don't be common, but be different and unique enough to attract customers.
Conclusion-
"Don't just make a website, but make a successful e-commerce website"
Yes, making a website is not at all difficult, but making a unique and successful e-commerce website is a big deal. We discussed a few points that can help you to make a good e-commerce website and most importantly, we saw things that should be avoided during online business. So keep these points in mind and go ahead.
0
Web Development