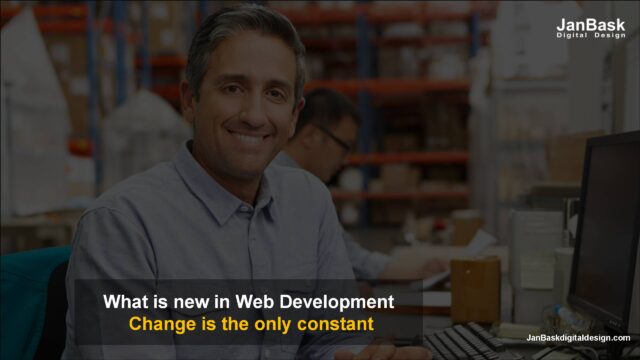 In this fast-changing world, technology is the one which has the shortest life cycle. Survival of the fittest is the mantra in this fast-changing world. In order to survive, one must quickly adopt the changes and adapt accordingly. Similarly, web developments also have to keep up with the last trends in the field of design and technology. Web development is a broad term and it involves several aspects of web design, content development, programming, e-commerce development etc. thus making it more susceptible to changes and get outdated. Overall it is a challenging task to keep up with the changes in technology.
Moving forward, we will look at some of the latest trends that are being followed globally in the field of web development. Here are a few trending things that are new and rolling in the world of web development.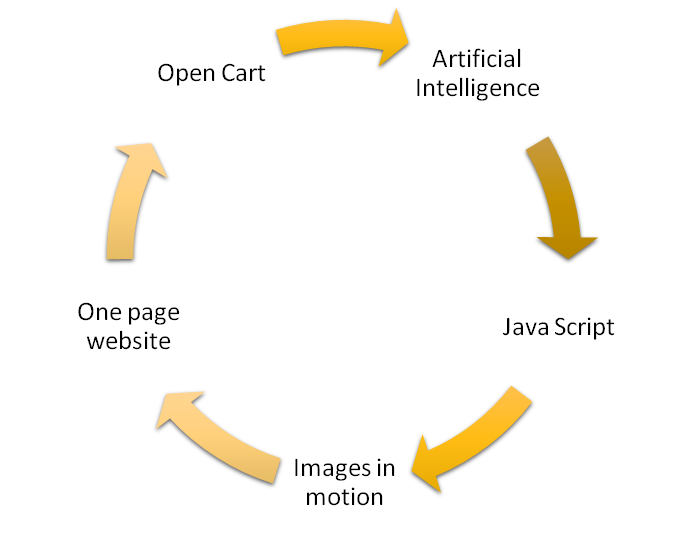 Opencart
In the present scenario, time is the only essence. People want to speed up and simplify even the most basic task including shopping. Gone are those days when people used to roam in the market, searching for the desired item from shop to shop, bargaining from shopkeepers etc. Nowadays, our requirements can be fulfilled with a click of the button and the item will be delivered right to our doorsteps at the suitable timing. Michael Aldrich in 1979 first demonstrated the concept of online shopping system. E-commerce is a concept which involves online transaction of buying and selling
E-commerce is a prospering industry with global sale potential of $4 trillion by 2020. Seeing the high growth rate and tremendous success of e-commerce, many new e-commerce based ventures and startups are trying to penetrate the market. With the increase in demand for e-commerce websites, the traffic is also bound to increase, thus web developers are eyeing for platforms that are easy to navigate and host. Opencart is one such platform allowing developers to create extensions and customization with no trouble.
Lets us review the OpenCart template of yarn as given on Visit: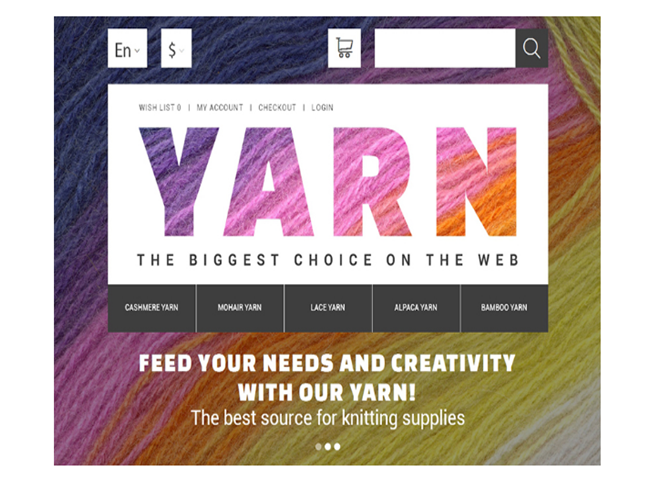 Here its logo, both the menus main menu, as well as category menu along with a search bar, is placed right in the middle of the screen. Flat-designed blocks that contain special offers become crystal clear on hover, and thus increasing the importance of high-quality imagery. The template is also equipped with the features of live chat, a Facebook like button, easily customizable sliders and a multicurrency support.
Opencart is basically a PHP based online store management system which involves SQL database and HTML components.
The interactive user interface allows web developers to work on numerous options in a simplified manner along with easy navigation.
The dashboards are mobile friendly too thus allowing developers to work on web development from their smart-phones and tablets.
Opencart also provides support in several languages and currencies.
As of today there are thousands of posts on the opencart forum, more than 12000 available extensions and multiple ready to use design templates making it one of the most trending and discussed topics related to web development.
The opencart platform also allows multiple stores to be managed from single admin panel by using a feature known as a multi-store mode.
Opencart is Google friendly too by allowing developers to monitor and enhance search engine optimization process by adding Google analytics extension.
Artificial Intelligence
Artificial intelligence (AI) is a development of technology enabling machines or computer systems to simulate natural intelligence of human or other animals. The general research objective of AI is to make the innovation that enables PCs and machines to work in an intelligent manner. AI systems are continuously evolving at the faster pace and are transforming the internet operating processes. One of the easiest examples of Artificial Intelligence can be SIRI.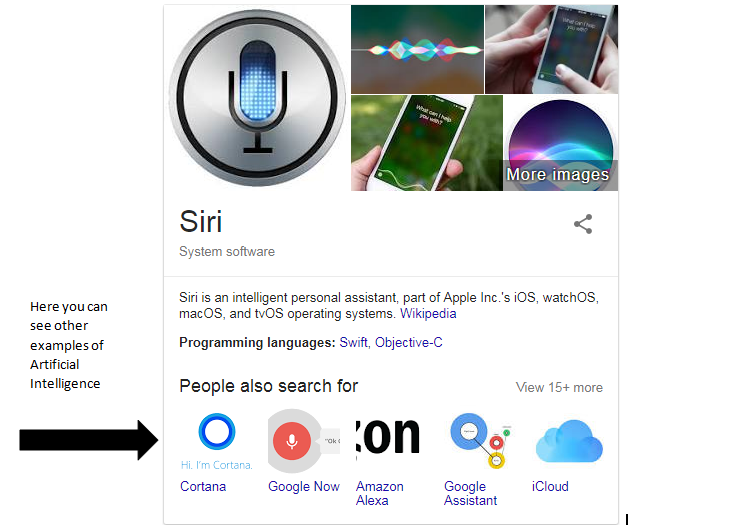 Chat box is one of the products of AI that interacts with text is gaining popularity to serve online customers. It allows organizations to have direct and one to one customer interactions by answering their query.
Deep Learning is a concept based on AI and many popular websites like Google, Facebook, and Twitter are using it to analyze humongous user data to understand human behavior, their thought process, and current trends. It is expected to have huge implication in coming future.
Many analysts believe that IOT (internet of things) will be the future. IOT too will work on AI to control household appliances, to monitor medical devices, track crime etc. as it involves the large chunk of data which has to be analyzed so as to arrive at a meaningful conclusion.
JavaScript
Javascript is a dynamic programming language which provides interactivity on a website and provides online programs. It is one of the core technologies of WWW content production. With the advancement of web design, increase in traffic, more competition and development of new technology like AI there is a dire need for an improved, efficient and user-friendly programming language. It is expected to see numerous changes in Javascript so as to incorporate all the new technologies that are getting developed and meet the demands to become a more integral part of modern web design and development.
Images in motion
Remember watching Harry Potter, the part where people come live in their pictures. It is a similar thing. Nowadays users are expecting an interactive, visually appealing and dynamic webpage. Static images shall no longer be able to attract internet users. Modern web design and development take into consideration the optimum number of animations, videos and GIFs (Graphical interchange formats) as it lures the internet users by inducing curiosity. Images in motion not only improves the aesthetics of the webpage but it also serves as storytelling tools for brand identification on the web. It can be expected to see web developers searching for alternative methods to incorporate cinematography, 360-degree videos, animations, and GIFs on their web page.
One page website
One page website is one of the trends that can be noticed in modern web design and development. It aims at providing the user with the optimum amount of information which is just sufficient for users to make the decision. One page website only focuses on the content that holds prime importance. Simplicity is about subtracting the obvious and adding the meaningful. One page website for getting popular as many companies want their website to be mobile friendly thus it is necessary to avoid multiple tabs and pages, also the number of mobile internet users are increasing exponentially. One – page website has the potential to engage users for a long time, keeping them intrigued and thus increases the chance to convert that user into your customer.
Here is an example of a one page website given on Visit: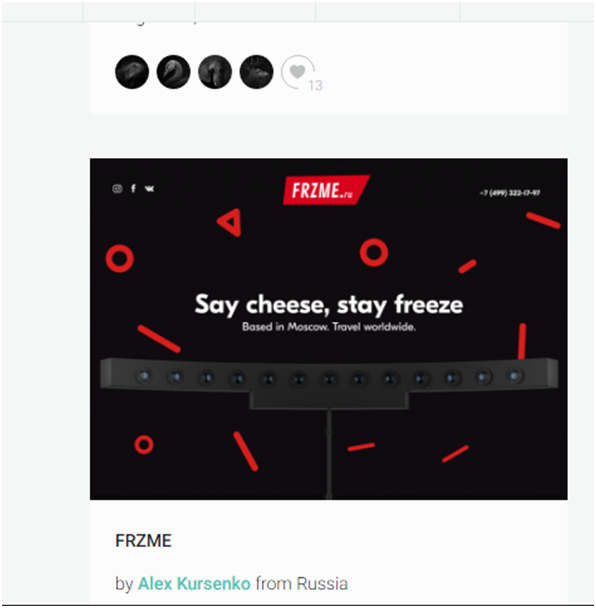 Conclusion
These are just a few examples that have been trending majorly in the virtual media. In reality, there are hundreds of new things that are going on in the world of web design and development. The developers are on a constant lookout for new things that can attract visitors. The world of web development is like a dense forest how much ever you explore, there would still be things left to be explored.
It is an area where if you are out of touch for fifteen days it feels that you have lost a lot of updates. It takes time to catch up with the advancement that has occurred in past fifteen days. Therefore keep exploring, keep learning.
0
Web Development