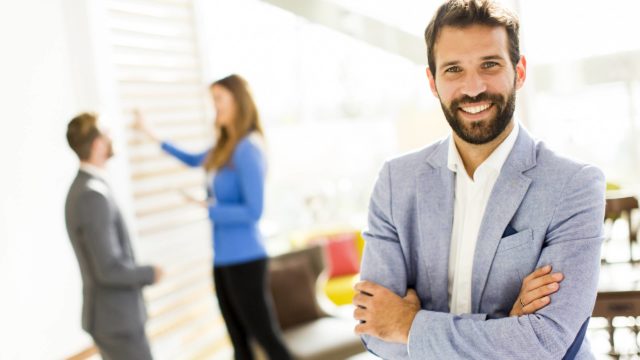 Customer's inboxes are one of the best places to connect with them. According to the survey of the inbox report 2017 in America, around 40 percent of respondents start their day by checking their emails. Also, more than 80% of respondents check their mail daily, and among those, around 2/3rd of them check their mail several times a day.
Not only this, but also around 20% percent of respondents had email notifications to alert them on a real-time basis.  It has been estimated that by the year 2020, more than 3 billion usages of email would be forecast worldwide. Digital Marketing is one of the most-leading marketing methodologies that most of the companies are preferring over other traditional marketing methods. Without a precise Email marketing technique, none of the digital marketing campaigns can accomplish successfully and show positive results.
As you are well aware of the advantages of this super tool of digital marketing, so these are some of email marketing best practices that one should follow, especially for Small Businesses:
Email marketing best practices 2018- Especially for Small Business
Making an effective email marketing strategy according to the target customer's need, interests and preferences is a crucial task. Email marketing is considered one of the best and cost-effective mode to get wider visibility within a short span of time. If done efficiently, then it can attract a huge ratio of the worldwide audience towards your business. Hence, stay tuned to know more about email campaigns best practices for every business. Take a glance on few best practices listed below.
Before Ask Permission to Send First.
Make your Email Marketing Personal
Prioritize Mobile- First Email.
Choose Right Email Marketing Platform
Keeping all these points in mind can benefit every business to a great extent. Let's discuss these mentioned points in details:
1). Before Ask Permission to Send First:
If you are about to send the mail to the person, whom you have no business relationship earlier, then it's better to stop than sending an unsolicited mail. If a user has granted the permission to send mail has open and click-through rates are much higher.
Consider:
Permission-based Email: It has an average click-through rate of 20% and results in open rates of 30-40%.
Non- permission-based Email: It has an average click-through rate of 0.2% and results in open rates of 30-40%.
If you will send the mail to the person who has no idea about your business, he/she will directly mark your mail to spam. This not only can limit the emails you send to that particular user in future but also relegate all future emails you send to recipients' spam folders, thus your emails would not be seen even.
Try to build the mail lists organically rather than purchasing and spamming users. Use events to ask people their permission to add them to your email list. When this happens so, users will not grant permission but also will pay attention to your emails. Your business will earn respect and trust from your potential customers.
2). Make your Email Marketing Personal:
The personalizing in marketing makes people care more about the messages. Other advantages are as follow:
It's a way to grab attention with such user overload information.
These messages make feel user about more in control, thus results in positive emotions.
Triggers attention seeing your name.
If you still confuse about how personalization effects email marketing? Well, according to a study, around 30% agrees to the fact that customization makes them much more likely to open and read a mail.
These are some of the email campaign best practices tips that you can adapt to make email more personalize:
Put address recipients by the first name in the subject line.
Send recipients the mail that relates them to buying journey. You can send some limited time offer coupon code to the customers if they have not stopped shopping with you a while.
Send messages related to some special events in their life, such that on behalf of birthday or any other event. This will create a special corner for your business in their heart.
You can even create a template or add images to give it a personal touch. You can ask them how often they would like to hear from you.
3). Prioritize Mobile- First Email:
According to the inbox report 2017, it has been shown that around two-thirds of people use their mobile phones to check emails on daily basis. Around 73 percent of all uses their smartphones to check their emails several times a day. Already mobile has taken prior place in our lives in comparison to the desktop.
With the increasing dominance of mobile phones, it's important that your email service loads quickly on any device no matter whether it is mobile, tablets or any other device in- between. If there is a call to action button indulged into it, make sure they are easy to be clicked on, even without zooming or pinch in. Also, the images and the text should be clearly visible to you.
4). Choose Right Email Marketing Platform:
Making a perfect strategy is the first part, but if that strategy is not implemented in a correct manner then all of the efforts can go waste. Therefore, one needs to be really careful while choosing a right platform for the email marketing. There is some Email marketing platform that suits well with your requirements such as MailChimp, Active Campaign, and Constant Contact. Do research well and then only choose the best email marketing platform that works best for your business as well as with your budget.
Utilize the power of email marketing effectively while keeping all the above points we discussed today and you will witness the positive outcome of your email marketing campaign for sure. We are saying this because several organizations have already tested these steps and noted an impeccable business growth rate.
Time to sum up:
These were some of the email best practices that can help you to grow your business effectively, without being spammed or without the label of untrustworthy.
Go forth and make a fantastic email marketing campaign.
0
Digital Marketing