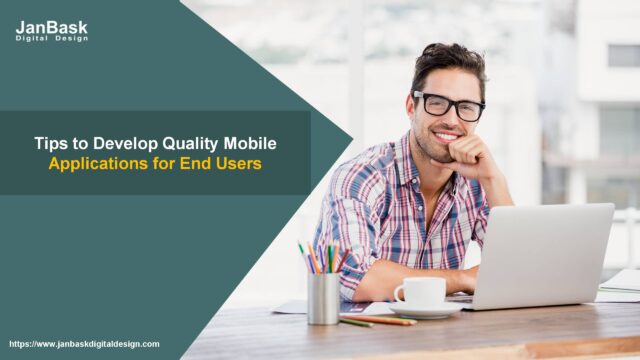 Today, the most demand able invention of the world is the "Mobile Application Development". Now, several thoughts get raised in our mind and the most obvious is "What does Mobile Application mean?" And also "What are the benefits of using Mobile Application? Let's discussions these questions one by one.
Mobile Applications
Mobile applications are those which are specially designed ­­­for mobile users. Additionally, these applications are accessed using the mobile and served the general purposes like calling, surfing Internet, scheduling events, creating documents, and more. In this fast growing Era,mobile is the necessity of all human beings. Thus, it plays crucial role in maximizing the profitability of any business.
List the benefits of Mobile Applications
Mainly design for mobile users
Effectively and efficiently perform general purposes like calling, scheduling, documenting, and more
Enhance customer engagement
Reduce several cost like messaging, calling, and more
After understanding the meaning and benefits of mobile apps, let's discuss the points which we need to remember while developing mobile applications:
Highly User Friendly
Mobile apps are used by large numbers of people. These people prefer only those apps which are easily handled and used by them without anyone assistance. Thus, the user interface of mobile apps should be friendlier and easily understandable.
Real-time Data Distribution
All the users in this world prefer latest and updated information like railway tickets booking, movie tickets booking, flight booking, and more. Thus, to impress large number of mobile users, we should keep in mind that mobile apps should use real time and updated information.
Accurate Responsiveness
Sometimes, it may happen that we try to open mobile apps in our mobile but it is not loaded properly. Some of the information gets loss due to the screen size and improper estimation of responsiveness. Thus, while designing mobile app we should take care the utilization of the responsive feature so that if users try to access the mobile app all the information appears on screen properly without any loss.
High Scalability
We always remember that we should develop highly scalable mobile apps which can be easily used in any situation. For example, imagine our mobile app gets famous all over the world and large numbers of people are downloading the apps. In such situation, highly scalable means more speed, usage, space, database, and more which needs to fulfill end users requirements.
Easy Navigation
The most demand able feature of any type of application is the easy user navigation to the application. This means that application should be easily used and accessible. Users can easily navigate from one page to another or one option to another without the help of experts.
Cross-platform Accessibility
Cross platform accessibility means that an application can easily be run on any operation system or platform. Mobile app should be platform independent thus it can easily run on windows mobile as well as on iOS, Android and more platforms.
Security Measures
Security is always the main concerned of any business. For example, imagine we develop an enterprise app which deals in transferring crucial information. Thus, in such situation, we need highly secure mobile app which can easily transfer these crucial information in highly secure environment.
0
Mobile Apps Development