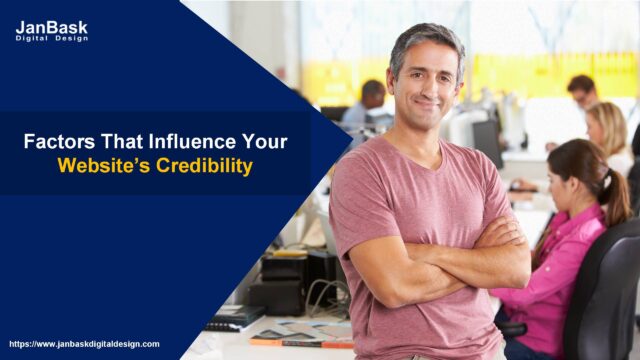 Do you know what is the most important factor to convert more website visitors? It is Credibility. The only way to sell more products or generate more leads or increase traffic is credibility. It assures the audience that you are trustworthy. It is believed that your website is the digital storefront for your business. The essential part of an effective value proposition is credibility. In accordance to the research published by Blue Corona, 48% of the people determine the credibility of a business through its website design.
Website Credibility Checklist
Credibility helps in measuring the trustworthiness of your website. Many factors influence the credibility of your website and they depend on the context of your audience and your execution. For your online business to run efficiently, you have to work harder to establish credibility, as you have to be extra cautious of the online scams and dodgy dealers out there.
Thus, Trust worthiness + Expertise = Credibility
Let's discuss few factors that influence your website's credibility the most
Implement Social Proof
Social Proofs are a great way to captivate the mind of the customers. They are always curious to know about your social networks. It is another mean to give assurance to them. Through social proofs, you can let the world know about your high profile customers. You Bar features a positive quote from the NY Times along few others huge publications they have been featured in.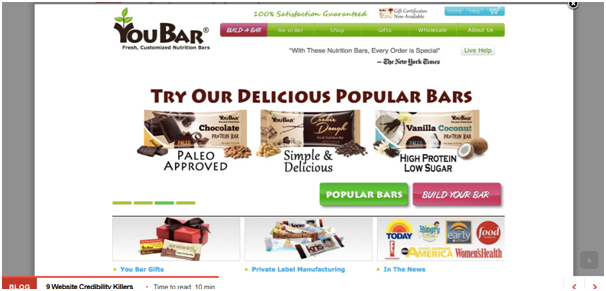 Work on Google Analytics
To know about your conversion traffic and non-conversion traffic, it is best to analyse Google analytics and Google AdWords too. You can take help of the SEO specialist in your problems at the right time through your thorough assessment to overcome your weaknesses of your web pages.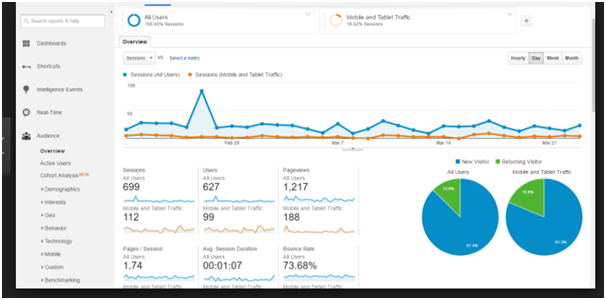 Testimonials matter:
Visitors can access your current customer's mind through the testimonials that are placed on your website. It is easier to convert your visitors into leads if they find trustworthy potential in your products or services.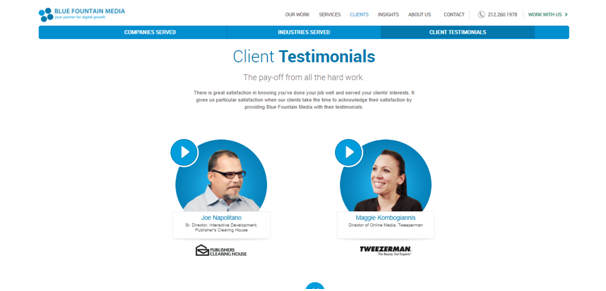 Importance of Trust seals:
The trust seals of huge trustworthy authorities help you borrow their credibility as your own. Trust seals play a major role in influencing visitors and creating trust in their minds.
Latest Blogs: 
Maintaining consistency in creating blogs helps visitors in showing that your website is well maintained and active. Also, it helps them to always check back frequently for any fresh content. Visitors always look for the updated and latest content that addresses their problems and moves them closer to their goals.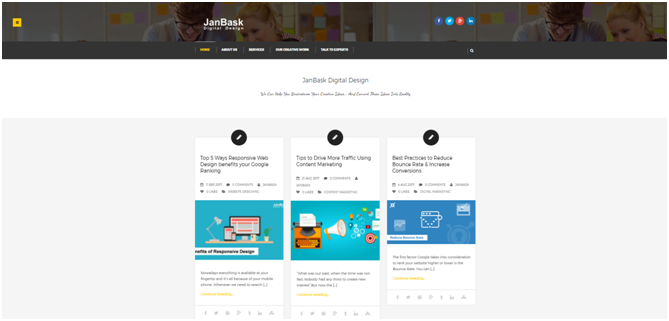 Influence of Reviews:
Reviews are similar to testimonials. Here also customers can share their feedback which in-turn allows the customers, companies and the community to have a conversation. Today the number of consumers online reading reviews is increasing. According to a survey by BrightLocal, 88 percent of consumers trust online reviews as much as a personal recommendation which is astounding, considering most online reviews are posted by total strangers.
Hompage the Soul of your Website:
The threshold of your business is your homepage. Your homepage should be able to impress visitors by providing them with all the minute details they are looking for. Your menu buttons should be user-friendly and give them the information in just one click.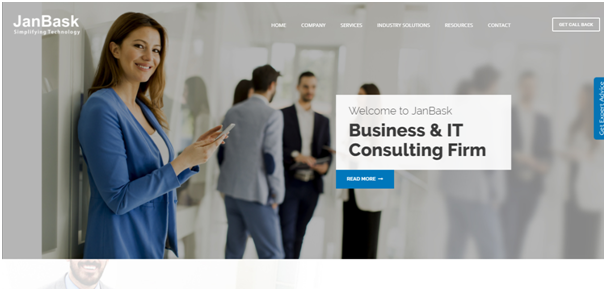 Usage of Animated Videos
Visitors easily connect with visuals rather than what they read. Informative and interactive videos with influencing call-to-action captivate the minds of the visitors at a much greater pace. These videos help you convert your visitors into leads with much less effort.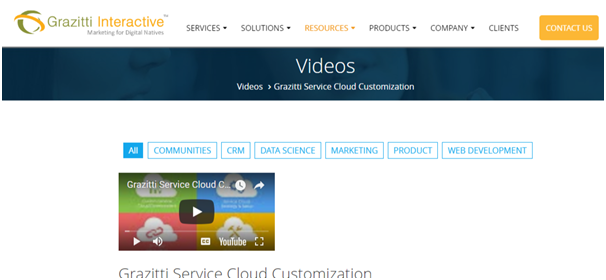 Website Navigation and Good On-Site Search :
For e-commerce, most of the visitors initiate their buyer's journey with the search box. The survey confirms that 55% of people in the US start their searches on Amzon.com which helps them for their e-commerce sites. So to help these visitors you should enable them to redirect searches according to their keywords to navigation. Visitors expect your navigation to be well organized. The easier you make it for customers to find out what they are looking for, the more trustworthy your website appears to them.
Contact information:
Visitors feel more confident when they know they can contact you whenever they are in trouble. Posting your details like name, email-id, address, social media profile, chat links and more can help them boost their confidence level.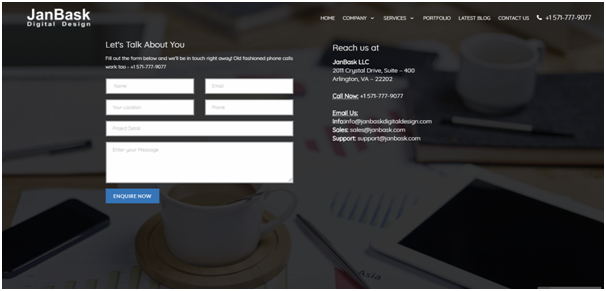 Good Grammar:
Good grammar is the part of first impression customers have of your brand. So it does matter a lot. It's often seen that bad grammar accumulates subconsciously and results in less trust for the website and most importantly a consistent pattern of bad grammar can hurt your credibility. So just fix it.
To Wrap Up.
To attract more and more visitors and generate more and more leads, you need to improve your website's credibility. It makes it easy for the buyers to boost their confidence and also show that you are trustworthy. Once you consider all the above factors and start following them, you will be amazed to see the results and improvements in the conversion rates.
0
Digital Marketing
Web Development