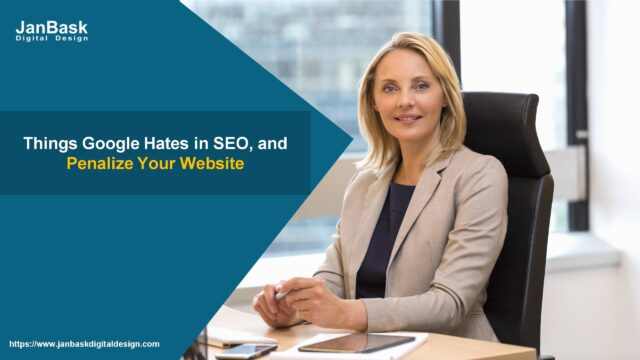 Search engine Optimization is very important for every business throughout the world. If your business is online then SEO becomes the top priority of your business. You can find articles telling why Google loves SEO and why it hates with many confusing scenarios and findings. We will explore five most important reasons why the website ranking gets down on Google.
Let's explore what not to do when opting for a SEO expert. There are many common mistakes which you don't realize affecting your website ranking. It is very difficult to predict whether your optimization process is perfectly aligned with Google's algorithm.
No Mobile Optimization
The year 2015 marks the importance of mobile as a chief browsing source. Nowadays there is more chances of a person leaving a website if it's not mobile friendly. People search more on mobile than computers and also lead more page views. If your website works slow and takes even a second late to open the landing page, 99% chances make the user leave.
It's very crucial to make your website responsive and have high page speed and hosting speed. The menus should be sort with dynamic content and small font which make the reader to zoom in the searched result. So, optimize your entire website mobile friendly to make a hassle free user experience.
This is a Indian restaurant website which has a very poor mobile experience. This business needs to concentrate on its mobile approach to get a user friendly click.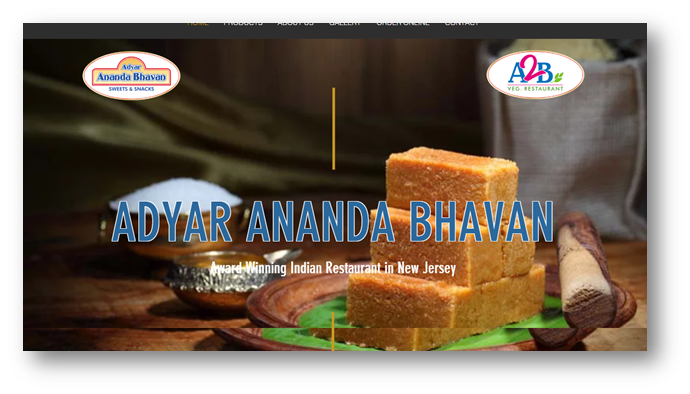 Relevant Content 
Long and one topic oriented content ranks high in Google search. Earlier SEO was all about keyword specific content but now content in simple language gets importance in search results. When we talk about long content means long blogs of 1000 words and articles up to 2000 words get better rankings.
Short content is good for Facebook.com and Twitter.com where word limit make the decision. But, your website must have long and well optimized content to rank high on Google. It is also good to deal with a focused topic rather handling a confusing topic.Thin content and tricky content also risk you low ranking.
JanBaskdigitaldesign.com has a one topic based content and written in a very simple language. This approach helps to get a good ranking as of its communication content.
Paid Backlink
Buying backlinks is never a good idea for your website's ranking and Google always measure it negative. Google remove your website from their index as it is a Black Hat SEO technique. It is always good to have natural backlinks in spite of paid backlinks.
Webmaster is a big enemy of paid backlinks and Google knows the backlinks merchants. Even knowing the defaulters, the giant cannot do anything because it is not illegal. You should never buy backlinks from merchants because they don't promise to keep the backlinks for long. And it is very easy to trace the paid links and chances are more to knock out from the search engine.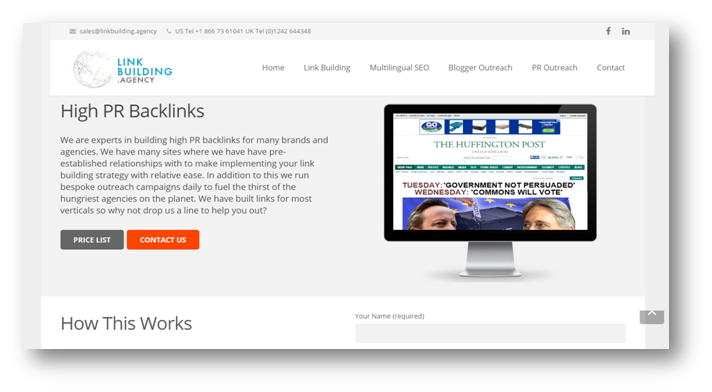 There are many high-end websites which sells backlinks with promised results and they have very well-known clients. 
Website with Ads
If you opt for ads on your website, it is soon going to affect your site's visibility as it makes your website look very congesting and ugly. It also affects the credibility and risks your business because you drive the prospect from your product to the advertised brand.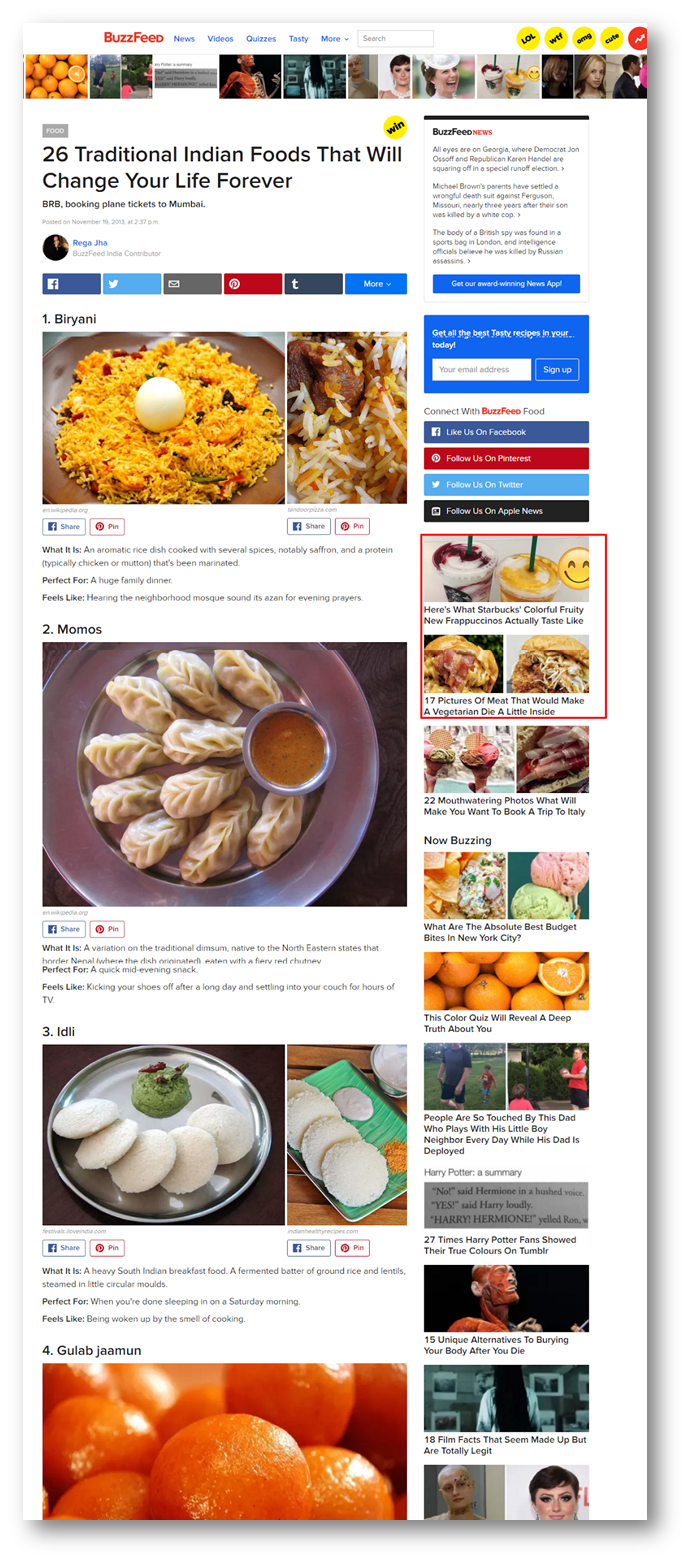 Google keeps a very close eye on pop- up ads which ranks you down permanently because google wants the best user experience. In this above page you can see how cheap ads turn  even a largely searched site into a trash.
Website Loading Speed 
Google uses page speed to rank pages, which means it's not the site speed but the loading of a page is important. First point of this blog already explains about the mobile friendly feature of your site, however, Google algorithm takes the mobile page and website speed into consideration for the best user experience.
If it takes more time for the landing page to open, it affects your business in a worst way because multiple options are available on Google. So, switching to a different website and buying products or services is just a seconds away.

Forever21 has a very fast speed website. You can click anywhere and every page opens very fast and ease. This is a perfect example of speed which leads to a good ranking.
Keyword Stuffing 
Nowadays keyword stuffing is of no use for ranking. It's a trick to use one keyword repetitively to make the page come on high ranking. This SEO technique is no longer effective on Google. So, if your SEO expert wants to use this technique for high ranking then stop it.
It strictly comes under Black-hat SEO and Google penalizes your site if finds you using this trick. This may work for short term, but for long-run you have to concentrate on in-depth content which deals with one topic.
We can see some example of keyword stuffing: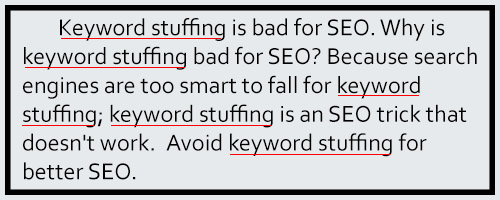 Conclusion 
These above points are very important when you assign an SEO to work on your websites. So, the mantra is never use short term techniques to get higher ranking on search engines, rather invest in long-term ways to do it. Content and mobile optimization is the need of the day, all other factors is equally essential while developing a website.
0
SEO