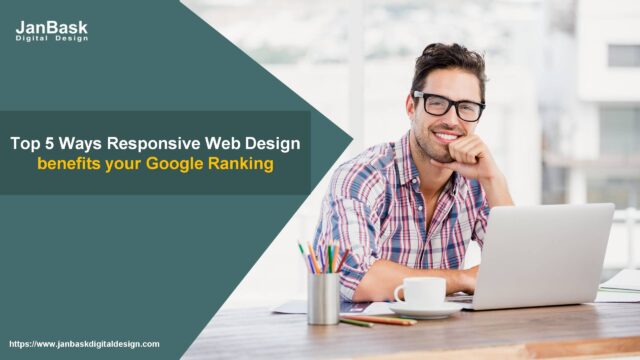 Nowadays everything is available at your fingertip and it's all because of your mobile phone. Whenever we need to search any nearby restaurant or kid's school or any business requirement we search on Google. This present need requires the website to be responsive in nature, responsive means it can be accessible on your phone, tablet and other devices.

We can see a paradigm shift in the website designing world where businesses prefer to have their websites get mobile configuration to increase the conversion rate. We can see some statistics below but, there are still many business people who have not adopted this responsive environment and the statistics say around 60%.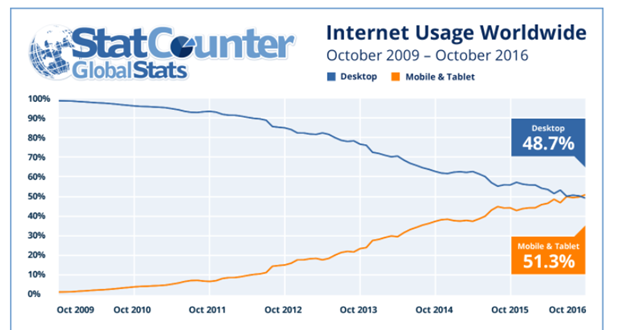 Responsive Design helps Your Business
Now, we will analyse and discuss the best 5 reasons of how and why responsive design helps your business to grow as per your expectation. There are some very important factors which you need to consider before making your website mobile responsive.
1.Speed of your Landing Page
"Speed" is one of the most important factor in responsive design. The best user experience depends on how fast a page opens. "Time on page" is one of the main factor Google ranks a website on. If a user finds a page late getting loaded, the user has several available options to divert from your site.
This is clearly apparent from SEO research that Google gives preference to the business whose website opens faster and user experience is perfectly met. The below example, is of Wayfair which gives the best user experience in furnitures and home decor. However, the other website takes few seconds to open the right page due to its confused and unorganized menu buttons.
So,speed is pivotal for the best user experience which ultimately takes to lead conversions.


2.Easy Navigation improves Website Usability:
In the mobile era, whenever you want to search something on your device a large number of search results pop up. The second step is clicking the closest search result and getting your work done. But, in case your responsive website has confusing menu and navigation, visitors are going to leave the page in seconds.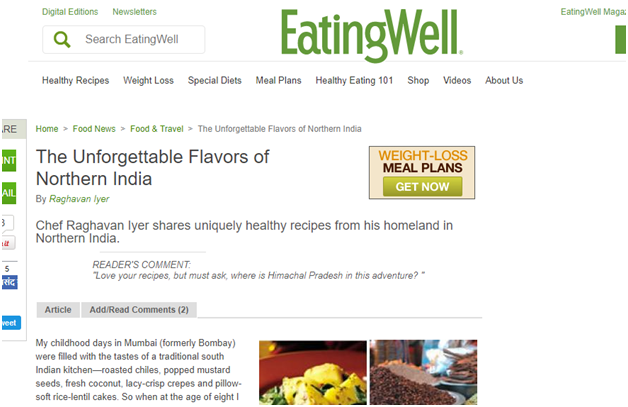 In the above pictures, we can see two steps, first when we searched the keyword "healthy Indian recipe" this website was very specific to the search. However, the next step has a very good title of unforgettable Indian food, it takes to you the second page which has no recipes rather an article to read. So. this is what we call confusing navigation system when the result is totally different after navigating the entire website. So, a mobile responsive design is not sufficient unless navigation is easily installed on the website.
3. Original Content without Keyword stuffing 
Content is very crucial after speed and easy navigation process. Today there are a bunch of content based marketing tools are available which promise to increase your traffic and conversion rate, however, real content and natural growth of a content is what Google takes into consideration. In the world of black and white hat SEO, optimization is about right keywords.
Sometimes content writers bombard their write up with a bulk of trivial keywords which result in keyword stuffing and ultimately affects your Google ranking. For this purpose, you need an expert content strategist to decide the blueprint of your webpage with original content which in turn helps you get good organic ranking.
Below are two examples of how magical when you use a particular keyword in your header and the body. JanBask and Skillshare both companies provide Salesforce training but the difference is apparent. JanBask has a landing page for Salesforce training with lots of valuable information for the user, on the other hand, Skillshare fails to make an impact on prospective SFDC student.
So, it is also very vital to have the best content writers to work on your responsive page where the emphasis should be on important information, crisp and less content which is readable having decent font size.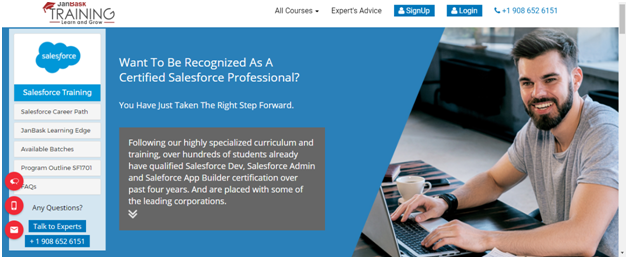 4. Easy Call-to- Action Process
After browsing your website on its mobile device, the user wants to proceed to the next step which is known as a call to action. In case if you are looking for a Thai restaurant, after getting the perfect site you need to order online, or get the number and call for home delivery and pick up. And if you are selling a product or services you need to order or subscribe. So, the instructions should be very easy and commendable. A confusing and congested site will definitely impact your business.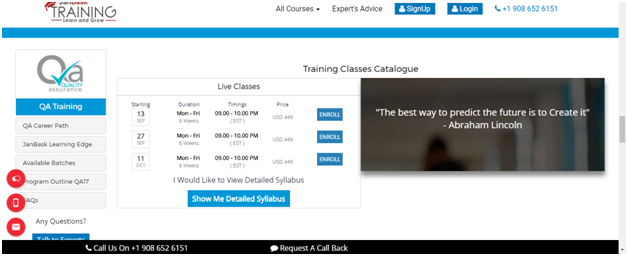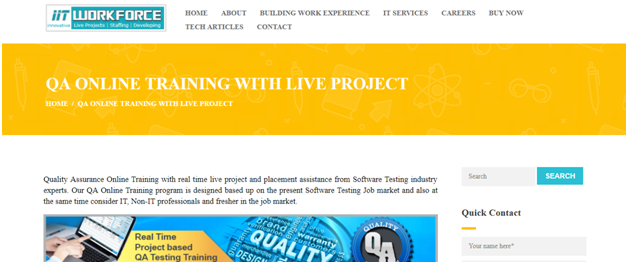 In the above pictures, JanBask has a very simple process of a call to action, the signup and login buttons, a number to call or register for the course is soothing to the eyes. The full QA course is few clicks away, on the other hand, IIT Work force has a complicated website due to lack of the next step to work on.
Thus, make the site very simple for the users to login, register or subscription. This is one of the core features of the mobile friendly design.
5. Sync with Social Media 
Nowadays we love to share what we read, subscribe or buy with our friends. Newspapers have the option to share a news or video on Facebook, Instagram, Pinterest etc. Similarly many apparel websites, makeup has the same facility of sharing your joy with your friends or to someone who you know has interest in the same object.


The first screenshot is of NDTV, an Indian News channel and the other shot is of the New York Times and both are covering the same news. But, the difference is visible in their sharing option, NDTV has colorful and eye catching facebook, twitter icons, on the other hand, NYT has black and white icons on the right – hand side. This makes NDTV more device responsive than the New York Times.
If you have not given any sharing option on the social media, it may affect your user experience. It is the need of the hour to get your activities and choices to be known to the world.
All these points will definitely help you to define your process and strategy to make your website mobile friendly and responsive. This write-up is all about the urgency of you to adapt to the culture responsive design.
0
Website Designing