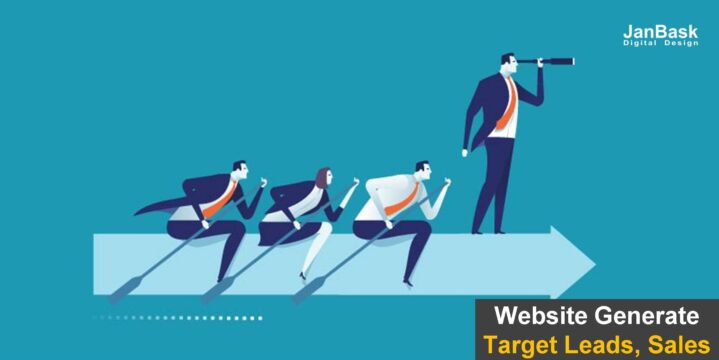 A website is the focal point of your sales and marketing activities. We create websites to showcase a company's goal, motto and definitely selling its products and services. Sometimes it is difficult for businesses to reach their monthly or yearly target due to lack of proper website design.
If you do your business depends on online marketing, then it's become very important to garner the very essence of a website. In this piece, we will discuss how to increase your profit without spending a large amount of money on redesigning your website. 
Social Media is your real Sales Representative: If your website has a conventional design means having no social media buttons, it is definitely going to impact your sales. Nowadays, businesses are taking the help of Facebook for their advertisement. Facebook offers an array of advertising methodologies with various options like boosting your page or boost your post in different price range.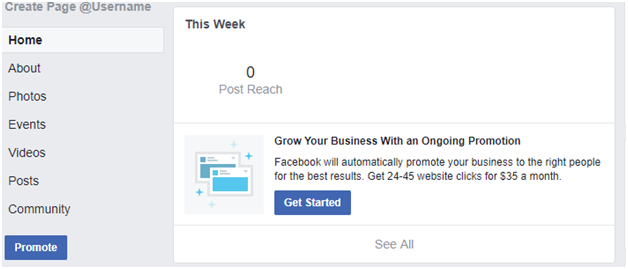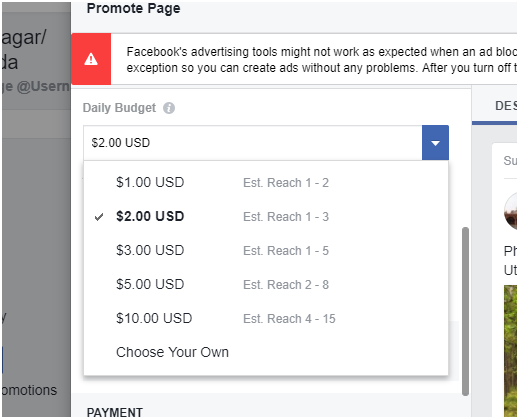 So, it is highly suggested to use Facebook, Twitter, Instagram and Linkedin as one of your most outspoken sales representative with the help of blogs, tweets, pictures, and posts. This form of advertisement has a vast target audience which is very effective and convenient to adapt.
2.Use Content Smartly on Social Media Platforms
When you make use of these online forums, it becomes very tough to use the same post on different platforms because of word limit and audience preference. Some of your audience might be active on Facebook or some prefer Linkedin.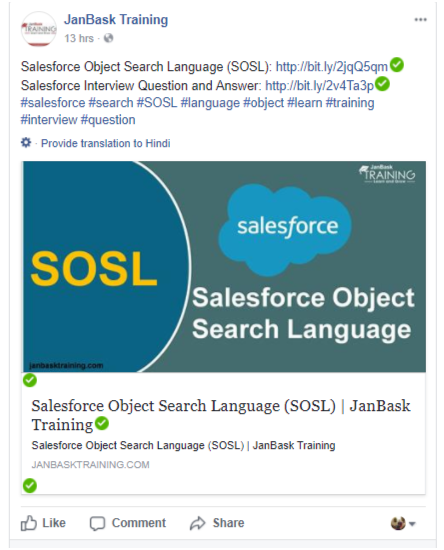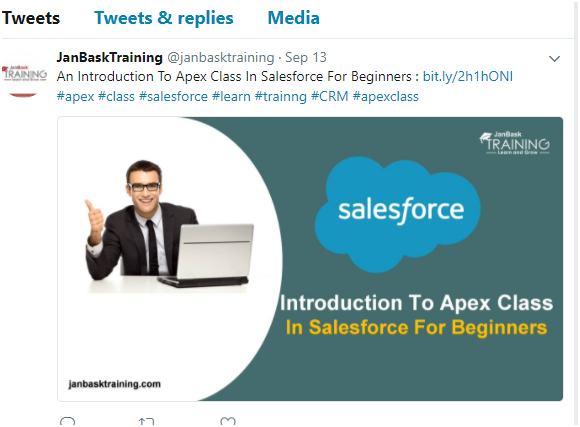 The solution is using the same post in different forms by editing and rephrasing so that all your respective audience can reach you on time and contact you or subscribe your service. The mantra here is active participation with evergreen posts and pictures.
3. Spend Time on Google Analytics 
It is very important to analyze the Google Adwords & Analytics so that you can be aware of your conversion and non-conversion traffic. When you get the proper assessment of your spending, strong and weak areas of your web pages, you can appoint an SEO specialist to fix the problem areas in right time. 
4.New Content must get Huge Shares
As we emphasize the importance of Facebook and other networks, the motto behind this is to reach the huge audience with the help of lots of shares. Facebook allows you to share its post, Twitter provides to retweet, Instagram to like and Pinterest to pin and Linkedin also provides sharing and liking the post.
Sharing posts and pictures really helps to generate leads and increase the revenue of your business. For this, your posts should be very appealing and specific to its target audience.
5. Use Animated or Explainer Videos 
Humans have a tendency to follow things easily when they see it rather read something of same value. We prefer you to make an interactive and informative video for your audience with all call- to- action information in the perfect place. Animated and explainer videos help you to convert the audience into your leads with less effort as every information is available visibly.  Below is the best example how JanBask generates leads with the help of this effective and catchy interactive video.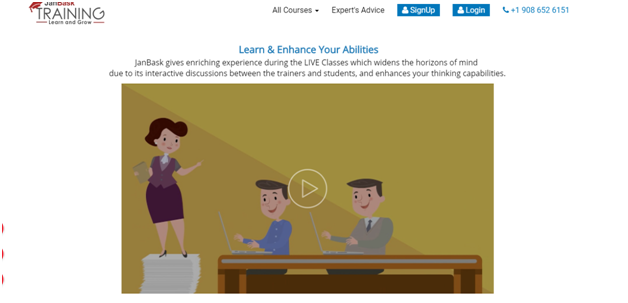 6. Use Trustworthy Testimonials 
Building trust is not an easy job. Your existing customers must have impressed by your website but if you still not able to meet the target audience you need to work on your testimonials and recommendation page. Your visitors will only turn into leads if they see a trustworthy potential in the product or services. Whenever you buy something online, you read reviews and check the stars, similarly, testimonials of your existing customers will exceed your lead when done correctly. Never add any fake testimonial as it will create a negative impact on your business.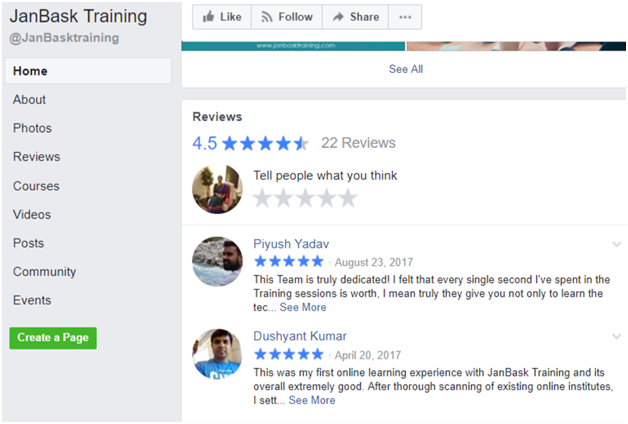 7. Relink or Republish your Best Content
Whenever some of your post, picture or video gets tremendous likes and shares try to reuse the same content in regular intervals. This can be done by relinking the post with a blog or reposting again. So, you need to ask your content writers to write "evergreen" article and blogs which can be used every time.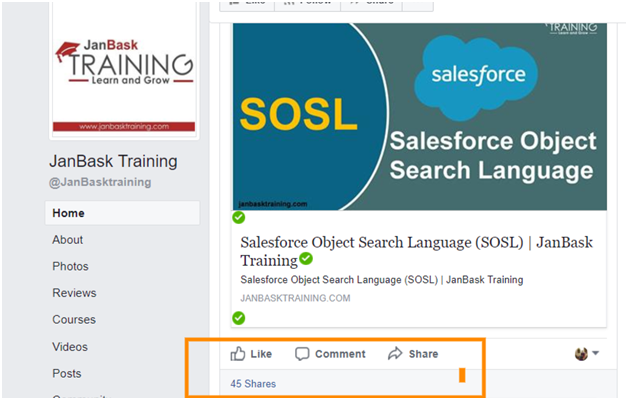 8.Look & Feel of your Home Page 
Your home page is the threshold of your entire business plan. If you fail to impress your visitors, the main reason is an ineffective homepage. The homepage should be maneuvered with minute details and menu buttons should have the capability that every information is available only in one click.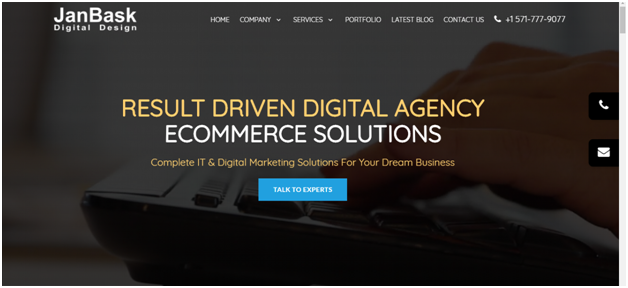 9.Install Live Chat for Customer Engagement 
Online Customer representatives really help to increase a business by simply installing a live-chat agent. You should use various tactics to engage the visitor and ultimately convert them into a lead with smart conversations. However, chat sessions should be effectively done with full of energy and prompt answers. You just make sure that all your representatives should talk to you as they are chatting with a real customer.
10. Make the best use of Exit Pop-up 
Last but not the least, exit pop- up is really a very significant method to increase your conversion rate. If everything fails this step should so the magic. It rarely happens that a visitor will return back to your website if it rejects the services you provide. So, you need to just raise some questions which matches its need, for this you need to read the mind of the user. And, the pop- up questions should hit the current state of mind of the visitor. We can see the below example: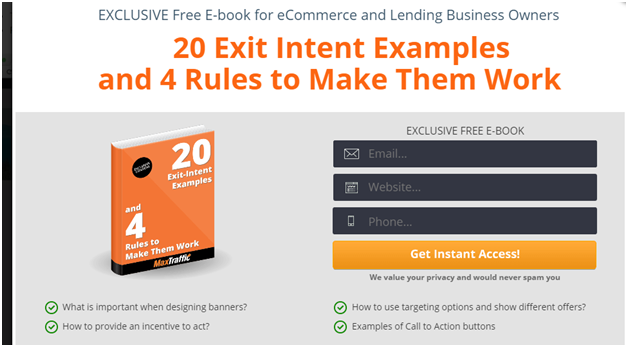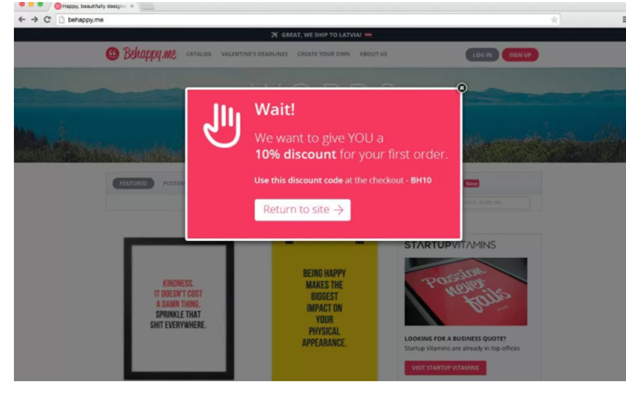 These methods will definitely help you to meet your monthly target and increase the conversion rates. Before using all the mentioned ways you need to plan your strategy and resources to apply effectively.
0
Digital Marketing