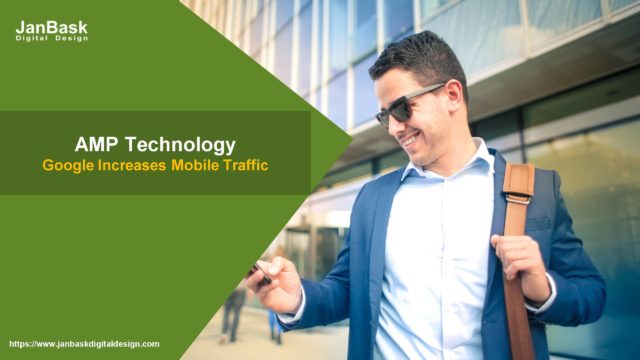 AMP stands for Accelerated Mobile Pages is latest technology by Google to optimize mobile pages for variety of publishers worldwide. The technology is wonderful alternative to Facebook Instant articles and this is an open source project to get your work done beautifully.
The technology is designed with an objective to lock the publishers' content and cont would be completely safe and easy to edit. As a result, publishers are just enjoying amazing traffic from AMP technology and it is really helpful in different ways.
Based on one research report, most of the people love to search important details on their mobile phones only. And the sites or web pages that are not optimized for mobiles have to face heavy loss due to lack of technology. Once they have been optimized their sites for mobiles, response has become higher up to 44 percent or more.
For the few businesses, 73 percent increase in unique visitors was noticed. Don't you think that change was just revolutionary especially for publishers always looking for something interesting and safe platform to publish their content? Here, Google AMP technology is more than a blessing for publishers across worldwide.
When you would look at the benefits of AMP for publishers, they are just endless. Google AMP technology has increased page load time 95 percent faster and page bounce rate has been minimized up to 50 percent or more. This is really amazing stats when compared to traditional web pages optimized for mobile phones. According to experts, this is not just the assumption but real experience as realized by the publishers.
Why AMP technology was released by Google?
Publishers were looking for an interesting platform that can help them to attract mobile users. Today, content access on mobile phones has become pretty common and it continues to grow in near future as well. Now publishers can not only attract mobile users but they could monetize their published content too. At the same time, mobile ads are easy to afford and they are lower priced when compared to laptop ads.
Facebook Instant Articles and AMP both technologies has set limit on type of ads that can run over optimized mobile pages. As AMP is open source project, publishers can enjoy better control over content. Still they have certain limits defined on the platform how it can be used or modified within predefined AMP ecosystem.
As a final result, AMP witness heavy traffic and technology is working wonderful at different levels. However, we cannot be sure how much publishers can monetize their content and success of the platform is not clear. Google is continuously working hard to improve overall working of platform and ads situation for AMP technology.
For now, AMP is really working great but what will happen when Google will change its algorithms. Publishers will surely enjoy heavy profits from AMP and they are expected to grow in near future too.
Publishers are constantly using AMP, Facebook Instant articles and other similar technologies to find our most effective publishing platform out of all. The platform with maximum traffic and revenues are always ranked higher. Surely, AMP drives maximum traffic and assures maximum revenues for publishers with optimized mobile pages.
0
Website Designing