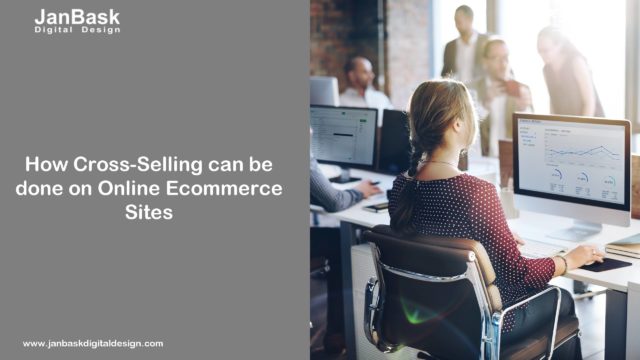 The popularity for cross-selling is increasing day by day with more customers eventually preferring to purchase some other product that was displayed, alongside the product which they were willing to purchase. With cross selling, customers are offered with more choices when it comes to selecting products of a similar niche. Cross selling is known to improve the sales of online ecommerce stores considerably nowadays.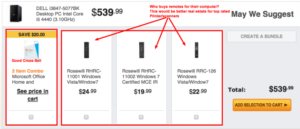 You might have seen combo offers being displayed on certain products within the online ecommerce stores. For example, a smartphone device would be available for purchase as a combo including the flip cover for the respective smartphone device at a particular price tag. The flip-cover can be termed as a cross-selling product.
However, there are some other ecommerce sites wherein they would include a 'Complete the Purchase' web page wherein a variety of other accessories that are related to the product would be displayed for purchase if interested. Even though many at times customers do not purchase such items, but still there are a few who think those accessories to be necessary and buy it alongside the main product. This means one more sale for the brand through the online ecommerce store.
While on Product Page
Combo offers
It is good for ecommerce stores to include additional products that is related to the product that customer have purchased, so that they can buy instantly if interested while making the purchase. However giving more discounts during bulk purchases can further improve the selling prospects since customers might always be happier to save money for products even if it meant bulk purchase.

People also bought/ frequently bought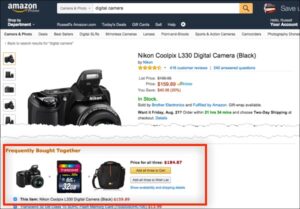 This is a nice way to display what other customers are buying or prefer to buy. This makes customers feel and take a look at those products too, since they think products that are preferred by customers in large numbers are usually good and cost-effective. The impact on the buying behaviour with the influence of 'People also bought' or 'Frequently Bought' options can lead to increased conversions for the ecommerce stores online.
Price Range
Price range of products being displayed under recommended products list should not be beyond the price range of product being searched repeatedly by the specific customer. If they are looking for a specific product under a specific price range, you can include all products available in your ecommerce store within the given price range. However, the product of a slightly higher price than what the customer is searching is also desirable. Making a sale using this technique is called upselling.
Customer Care
Enhanced customer service can also improve the future sales of your products and is another cross-selling method. Whenever a customer calls your customer care for any doubts or complaints, then proper addressing of customer requirements and making them satisfied may lead to customers purchasing more products from your ecommerce store the next time they want to purchase any products available in your ecommerce store.
Checkout Process
Free Shipping
Most of the ecommerce store offers free shipping if customers decide to purchase products beyond a specified cost which makes them eligible for free shipping. This encourages the customer to buy more products from the ecommerce store so as to avail free shipping of products at their doorsteps.
Increasing the quantity of purchase
Most of the customers would be able to view a quantity option while they are doing online purchases. More quantity means greater discounts and coupons for customers in addition to free shipping. So customers try increasing the quantity of products they purchase. This method is also a clear cross-selling of products.
Are you looking for ecommerce web design company in virginia , Contact Janbask Digital Design, an ecommerce Web development Company in Virginia offering Design, Development and Digital Marketing services around the globe
0
Website Designing