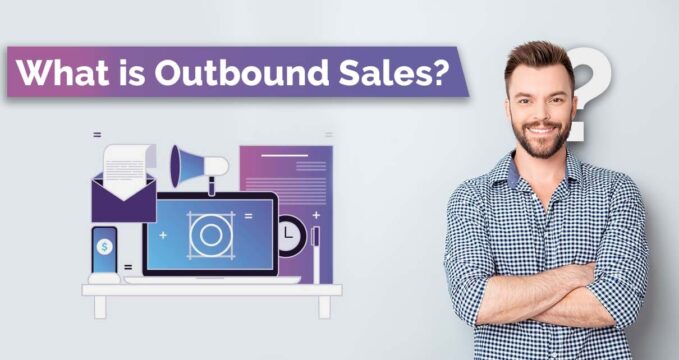 Outbound Sales strategies are crucial for a thriving and healthy business. Leads are considered as the lifeblood of sales teas and when your company receives them in more than one source then they consider them as profitable and flexible. Even organizations can plan and convert the business process as per the marketing trends. Here, in this article, we are going to discuss outbound sales and the ways that can help you in designing the business strategies, we will also discuss the introduction of outbound sales.
Along with an introduction to outbound sales that may be often ignored by the organizations you can also make some profitable strategies to generate revenue through outbound strategies. Good strategies can not only provide you reliable customers but also can help you in providing customer-centric service in a great and optimized way. Through a properly planned and reliable strategy, you can not only make your client profitable but also generate more leads in no time.
Introduction to Outbound Sales
Outbound sales are those sales that you make and won by speaking to your customer over the phone. It is also known as cold calling that is financially achieved by making calls to the customers for weeks or months. Along with inbound calls, it is good to chase outbound calls for multiple reasons.  Today, organizations are focusing much on inbound sales and ignore outbound ones, while both of the types are much important from a business perspective.
Ways of Outbound Sales Are:
Email
Warm Calling
Social Media
Organizations use these tricks every day with full potential but still can miss some opportunities. So, in next section, we are going to discuss some of the popular ways that can enhance your sales and help you in preparing beneficial sales strategies.
 Top 5 strategies to increase your outbound sales:
1). Specific Target Setting
Know your customer and start calling them as and when required. As each and every customer is different and so their need is also different and your outbound sales strategy must match their requirement. Try not to waste the time by targeting improper customer or those that cannot be your customer. You can set a specific target for your sales reps that may be used by them in achieving their marketing goals.
Keep and save the customer profile in detailed format and it must be based on actual data and user details that can help you in marketing your product. Identify your potential employees, market competitors, industries, and the product details that best suits your customer needs. Prepare the purchase path of your customer requirement and then sell it to them accordingly. Selling product as per specific customer need can provide you with many benefits.
2). Build Customer reach Plans
Either it is an email campaigning or voicemail or drip campaign build an outline for your sales team. The sales outline should cover all aspects of selling the product to your customer. Your customer plan must be so that it can engage the customers or buyers. A pre-built script can help you in cold calling your customers with pure flexibility. Moreover, trust is a major factor so trust your representatives that you have hired.
Just hand over the sale script to your representative and just encourage them to achieve the sales target and encourage them to use their own ideas with which they can make new sales and generate more leads. Before making a call to your customer makes an agenda and follow it as per requirement or expectation.
3). The collaboration of Sales and Marketing Teams
Today account-based marketing is considered as the best one and it can be done through a complete strategy, attention, research, and personalization. In collaboration with sales and marketing teams, you can start the sale as per the following guideline:
Prepare the list of your target customers that can be companies, organization or individuals, that resemble your target audience
Identify the key players or key decision makers of these companies
Tailor your marketing or sales strategy as per your customer requirement
Usually account-based marketing targets group of people or complete organizations rather than an individual in order to build brand awareness. If the right and key decision makers will come to your contact then you can easily close the deal with them and take your company higher.
ABM strategy is quite difficult and maybe a bit different for your sales and marketing team, but due to this personalized service you can provide optimized and personalized service to your client and generate more revenue.
4). Lead Data from Third Party
You can consider a third-party company to gather lead data and, in this way, you can save your exorbitant time amount in collecting client information. You may find a number of companies that provide ready to use customer information through which your sales team can build the campaigns for generating outbound leads. However, your internal research and account targeting tactics will not be replaced by doing this but still, some of the end-of-month and end-of-quarter pain of target achievement may be reduced.
If you have a good process of nurturing your customer then this way may help you a lot as it will take less time to close the deal in spite of being somewhat expensive. You can check with your sales team that from where they can easily get such contact information of the customer.
5). Leverage Social Media Connection
It is not good to use social media for selling the product or service but try to use social media to learn something and use it for the benefits of your business. You can even connect with your prospects through social media if it is organic and has similar interest as you. You can also start or initiate genuine conversation with your client.
Talking about LinkedIn do not use it to sell something to your client, otherwise, you may be banned from the site. On Twitter you can connect with the strangers as on this website it is usually accepted and comments and replies can be provided for any relationship.
Search decision makers through social media and learn about companies as well. You can use this information about any company in your emails and calls. You can find the customers faster through LinkedIn Sales Navigator and check your efforts as well.
As far as social media sites are concerned then you can avoid Instagram, Snapchat and Pinterest like sites for outbound sales. Social media can be a leveraging platform for marketing professionals but for sales team it is not recommended to contact the customer directly for making sales.
Final Words
As far as outbound sales are concerned then try to build a relationship with your prospects or accounts or leads. Though you may not make every of your contact as lead, if you will treat your customer genuinely and with complete respect along with full efforts to meet the customer requirement, you can make reliable contacts and customer leads by the proper marketing of your product. Outbound sales are quite leveraging as it can generate more business and you can even make more clients with beneficial leads.
0
Digital Marketing