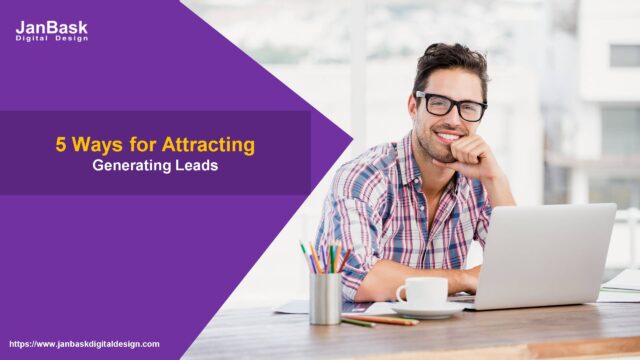 Companies spend large chunk of their budget into web designing and marketing, but sometimes even the best designed websites fail to generate lead. There are many simple ways to improve your website or create a new website,Companies spend large chunk of their budget into web designing and marketing, but sometimes even the best designed websites fail to generate lead. There are many simple ways to improve your website or create a new website,
Easy Navigation is important.
Navigation is the most underestimated feature of a website. It's very important to present a very simple and interactive navigation to the users. The menu should not be confusing and not more than ten items, less items make the website less complicated.
Three things are very crucial while working on your navigation features:
It should be very easy for the user to know where and what he is searching on
It is very easy for him to go back home any moment he wants
It should have a easy direction of the entire menu item
Let's review ZARA website screen shot: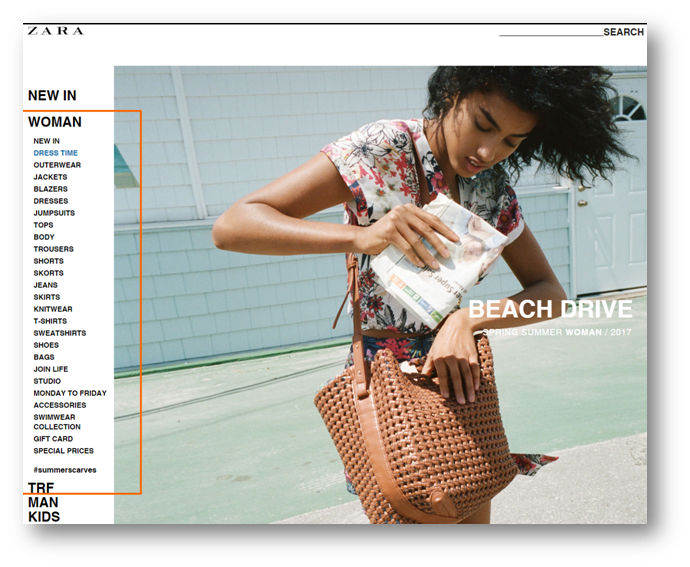 Let's review Forever21website screen shot:

Zara has a very confusing navigation as the women menu item has TRF which is meaningless for new users. You have no option to sort out items as low to high option is missing on Zara. When we see forever21, every section is organized for a smooth user friendly experience. But, Zara has its own customers and F21 has its own but in navigation F21 beats Zara by its easy and stress less system.
About Us Page Helps Gain Trust:
What a company does and where it wants to stand in future is highly influential in lead generation.  It is very important for a prospect to know about your company, its goal, origin and founding members. About us page is very common and a must have menu item, but making profit by using this conventional forum makes a website different.
Many websites tend to hide information or give less importance to about us page, this in turn affects the trust factor for your product or services. Service related businesses must have a very informative page about the company and its founders to build a trustworthy communication with the prospects.

Lets review Utsav Fashionshttps://www.utsavfashion.com/about-us



The moz website has three very simple item in the menu and their journey is craftily organised for it readers and SEO related business. Now, the second website is of an Indian apparel business where building trust is very crucial for doing business in overseas. However, it fails to impact the audience if its background needs to be checked. The about us page is found in the footer with very basic information.
Contact Us Pages and its importance: 
A company needs to get connected to future prospect through its contact us page. Mainly it is on the header of a website or a different item as a Contact us page. The mantra is to keep your address and phone number very visible if it is on the header or footer side. The contact us page should be very simple with clear direction to the physical office.
Amazon Site: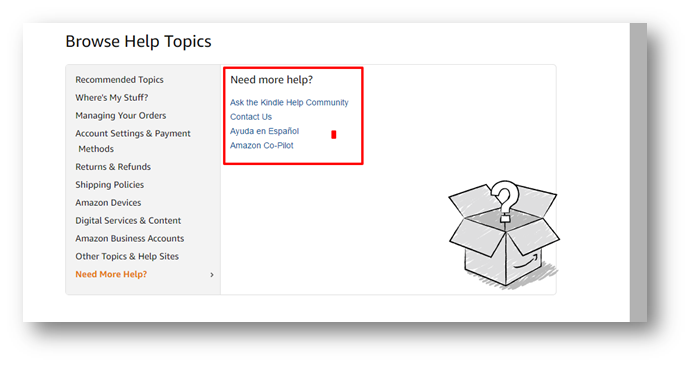 Many a times it becomes very difficult to contact a right person or search right contact guidance on a website. Amazon is a popular website and everyone knows about it. They have millions of customers but finding their way to contact is very difficult. One has to go on the header and click on "help" from there it has to come down and click on "need more help" then the contact page opens. So, this is a very good example of a bad user experience of a popular website.
Tune website screenshot: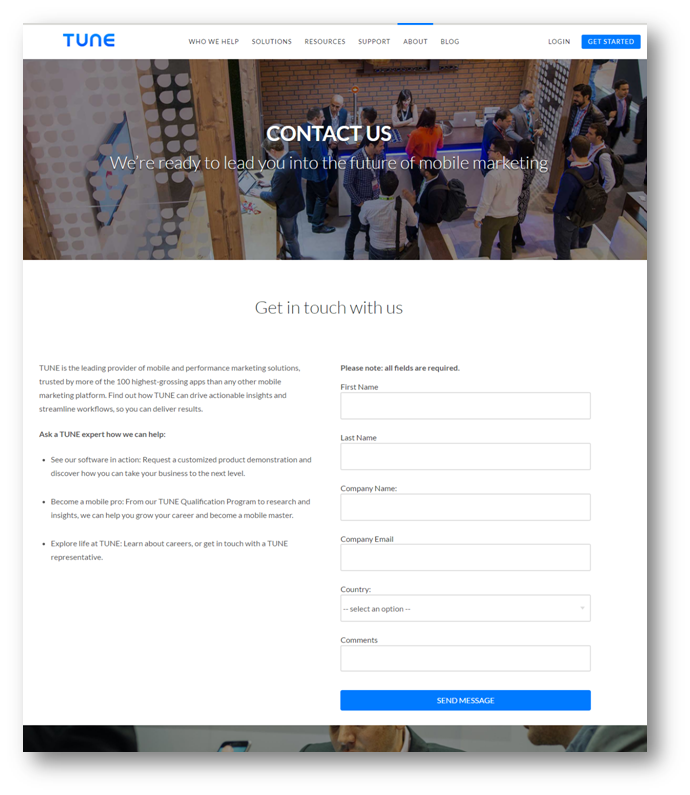 Tune has a very easy contact us form which needs minimum information of customers. This is a very good example of a user friendly contact us page. Sometimes, a very confusing contact us form also swipes the prospect away from contacting you. The prime focus should be on a very clear and simple contact us page.
Sign up Page (Call to Action) buttons: 
Every website is about an action which asks a user to buy some product or services or subscribe to gather more information. As the CEO or the manager of a company cannot talk to its customer, Its website does. Whenever we go to a market in third world nations there are hawkers who sell their product, they provide many offers and other marketing tactics to woo their customers. Same way your website should also know its marketing tactics of how to woo the lead to fill the contact us, sign up for free form.
Zulilywebsite screenshot: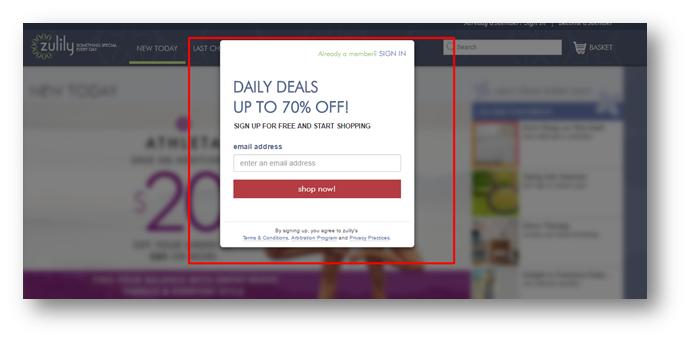 Zulily is also a popular website for kids and women apparel. But, the website is not open for visitors to explore their products because they are very strict to get the prospects to fill their information and refuse to get many new customers out from its website.Your form should not be very complex, it should be very easy and ask for less information. Follow up emails are a good way to ask for more information.
Ofra Site screenshot: https://www.ofracosmetics.com/
On the other hand Ofra cosmetics is a very famous cosmetic brand of youtubers. When we click on their link, the landing page shows a pop-up image with a simple message to "join" and you can cancel the join option with a small cross sign located above of the box. This is a very positive way to do business without dragging your customers to fill their information or join your newsletter.
Communicative Images plays vital role: 
Images are one of the most underrated and underused lead generation methods in web design. There are many websites which have excellent content but very poor images. A good website has a balance of good content with matching images which shows growth.
JanBask Training website screenshot: https://www.janbasktraining.com/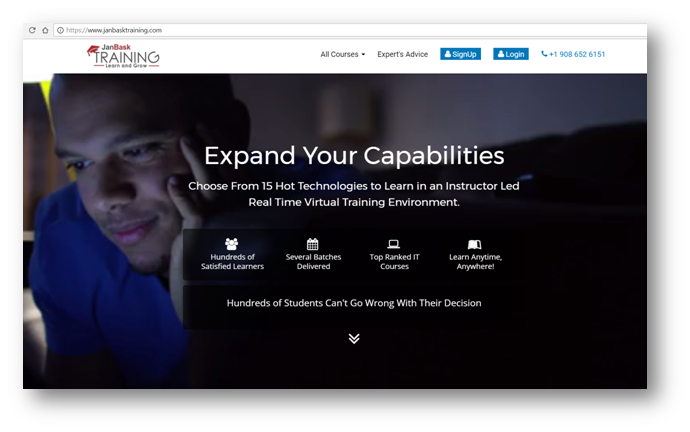 JanBask has a very user friendly website where you can see the joy of learning on the homepage where the boy is seen to be enjoying his online tutorial. So, we can see how it connects its user to get the right message with the help of only one image.
Six half dozenssite:


This website is very unique in its design and gives pleasure to the eyes but fails to impact a user in the absence of a proper image.The moving traffic does not relate to its business in a direct way, the creator must have some other notion to use this image. However, it seems very weak in its action. So, while developing a website, choose the best images which show growth, delivers your message and shows the USP of your products and services. These two websites have good images.
Conclusion
There are many other important elements for effective and evergreen methods of bringing traffic and turning them into leads for your business. Easy navigation, about us, Contact us page, Sign up and communicative images are very pivotal components in web designing. We have explained with good examples to analyze your own website up to the expectations of your future prospects.
0
SEO