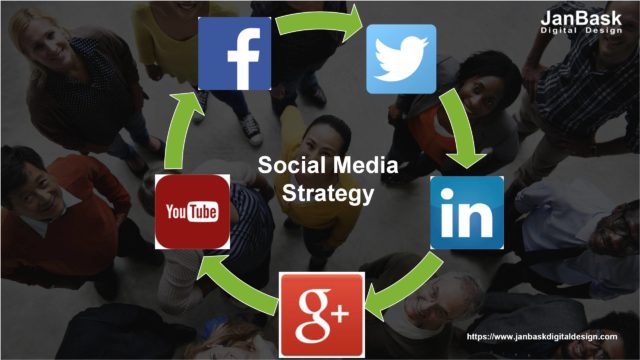 Social Media has opened uncountable doors for digital marketers and it is next to impossible to set social media goals due to its wide array of possibilities. The techniques to reach customers are changing at a breakneck pace and it is essential to match that pace if we really want to create a right approach for attaining our business goals by using social media.
This article is for those who want to make an impeccable social media strategy to attain their business goals. We will discuss following topics to understand end-to-end about this topic.
Solid Social Media Strategy in 5 steps.
Reasons to choose a coherent social media plan and strategy.
Without wasting much time, let's begin with the very first essential, i.e.
Solid Social Media Strategy in 5 steps
If you want to use Social media effectively for your brand promotion or for any other purpose like marketing or sales, then you should put sufficient efforts on your social media strategy.
With many tools and platforms available in the market, it becomes easy to get confused about which one to use and which to leave for your business. So, to avoid any kind of trap, follow these steps carefully;

Make a cross-functional team to take care of the entire project- Key performance indicators, as well as goals, should be clearly identified and specified by the team. This will be the most meaningful to you, as well as to your organization as a whole. Have a look at commonly used KPIs for your reference;

Facebook likes and engagement matrix
Instagram followers
Social shares across n number of platforms
YouTube videos and subscribers
Initiate your presence with a big bang- All we want to say is that, don't forget to start big because "the first impression is always the last impression". Focus on your goals, know your customer, target them effectively and try to put yourself in their shoes and then make a solid social media strategy. You can use all possible social media platforms. Here are top used social media platforms for you;
Facebook, Twitter, LinkedIn, SnapChat, Instagram, Pinterest, Foursquare, Google+ YouTube and many more.
Decide the purpose to use social media, like for awareness or for sales purpose- Focus on what is the sole purpose of your social media marketing strategy because on the basis of prime goals only you can go ahead with making a pathway to achieve business goals.
You can either aim for brand awareness or to boost the brand engagement or you can go ahead with an aim of researching and learning about your customers.
Observe your customers, analyze and try to know everything about convincing them- Start tracking your customers' activity on social media, what content can influence them, what are their interests, etc.
Make a plan& Implement effectively-This should be done based on all the research you have done before.
Don't forget to Implement the plan effectively- Work with the core team and make a list of top platforms used by your target customers and hit those platforms first with a great bang.
Increase the customer engagement as much as you can and build stronger relationships.
Analytic tools like Google Analytics, Buffer, and Crowdbooster, will enable to assess your social media strategy and you can know how exactly it is working. You can also track overall traffic generation from you platforms, customer leads along with conversion rates.
Your company should be concerned about each and every step to use social media effectively.
Reasons to choose a coherent social media strategy
There are many reasons why you should always choose a social media strategy and plan for your business. We will discuss a few of them;

It influences the audience to choose your product- We are saying this because more and more people are using social media these days and this number will keep increasing. People watch a lot of marketing stuff online and hence, purchasing decisions are made majorly based on social media presence also. So, make sure you make use of social media effectively. You can choose them to create campaigns or adds, you can also customize your approach for the target audience.
Customers are always active on social media, so you have more chances to influence them- People tend to use social media at a great level, so more you are active, the more you can influence them.
Less social media presence of your brand can give an advantage to your competitors- Almost every brand uses social media to reach customers in an effective way and if you loosen your approach, you might give a free advantage to your competitor.
Key influencers in social media network are a great help- Social media channels have a huge impact of influencers, right from celebrities to self-made social stars.
Conclusion
We discussed how a solid social media strategy should be made?and, what are the reasons to choose a coherent social media strategy for your brand? You now know end-to-end detail about a coherent social media strategy for your business. Visit: JanBask
0
Social Media