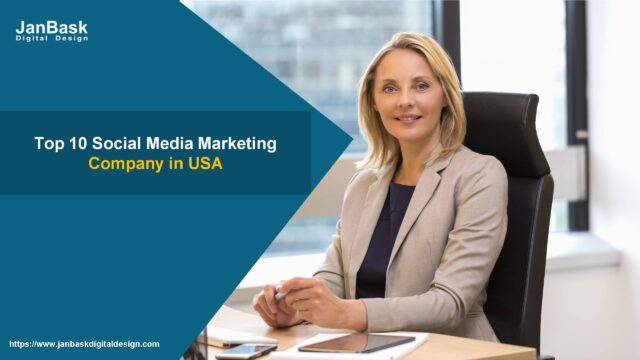 Today, social media is one of the most powerful platforms for digital marketing promoters. The reason is that at social media sites, we get large amount of people whose are further associated with other groups and communities. Thus, we can easily get the audience for our brand or business.
Social Media à Groups and Communities of Peopleà Huge Web TrafficàHigher Conversion Rate
The above written statement states that social media enables brand or business audience to connect with people and educate them about their products or services. These people further indirectly force to buy our products and services that boost business profitability and return. Several social media sites are available in the market namely Facebook, LinkedIn, and more. The mission of all these platforms is to effectively and efficiently promote the brand and gain the attention of target audience.
Not only attract people but digital marketing also aimed at facilitating their customers and fulfills all their requirements. In this article, we are going to discuss about the top 10 social media marketing company at USA. Let's discuss about them one by one.
Top 10 Social Media Marketers
JanBask Digital Design
JanBask Digital Design is one of the leading digital marketing and web development organization at Washington DC. At JanBask, they have a team of digital marketing promoters that have expertise knowledge in their fields. They are well aware from all the techniques of digital marketing especially Social Media Optimization (SEO), Social Media Marketing (SMM), and more. Moreover, JanBask Digital Design has great cliental at USA as they serve high quality result oriented services to their clients.
WebiMax
WebiMax was founded in 2008 at Camden, New Jersey and provided 100% result oriented digital marketing services. They are one of the top digital marketers that have the capability to effectively analysis the brand audience behavior and present information as per their requirements. They have more than 250 active clients namely Aeropostale, Marriott, and DirectTV. Additionally, they are best in PPC, SEO, and landing page optimization techniques with social marketing.
ThinkBIGSites
ThinkBIGSites is a firm based in Huntington, New York. It was founded in 2007 and well known for their social media marketing services at USA. They serve highly result oriented services which ensure greater profitability and returns on client's investment. Their mission is to provide cost effective digital marketing support to all their clients. Their major clients are Mrs. Fields and Edwards Jones.
VJG Interactive
VJG Interactive, a San Jose, California based organization and it was founded in 2006. They have good cliental status and currently associated with more than 200 companies such as ACE Hardware and Subway. Additionally, they are well reputed company which has the capability of providing high quality SEO and social services. They also offer online reputation management, PPC advertisement, and web development services to all their clients.
OneIMS
OneIMS is one of the leading organization at USA which provides digital marketing and web development services to all their clients. Their client's list is increasing day by day and right now they are associated with 1500 active clients. They are best known for SEO, PPC, reputation management, and more digital marketing services. Along with all, they have the capability of providing social media marketing services where they ensure high quality traffic for their business with boost in profitability.
SearchPro Systems
SearchPro system was founded in 2006 and based at Nashua New Hampshire. It is a small company of 15 people and mainly providing their support in social marketing, SEO, and video SEO. All over USA, they have more than 175 clients. SearchPro system is a small organization but providing their extraordinary support in the field of digital marketing and their list of clients gets increased day by day.
eMarketing Concepts
eMarketing Concepts is one of the leading organization based in Culver City, California. This organization was founded in the year 2003 and till now their client list raised upto 2000. Our most of the clients belongs to the health, fitness, and food sectors such as Equinox Fitness and Pacific Sports Health Management. Not only social medial marketing but we also provide SEO, local SEO, and PPC services.
Netmark
Netmark was founded in 2007 and offered high quality result oriented social marketing services. Our major clients are Hallmark and Experian. Additionally, they also offer SEO, Social Media Marketing (SMM) and PPC marketing.
SoVi Digital
Started in 2009 at West Palm Beach, SoVi Digital is a small organization with few numbers of employees. They offer cost effective services in the field of digital marketing namely SEO, social marketing, local SEO, and web design as well as development.
Bliss Drive
Bliss Drive offers local SEO, link building, SEO, and social media marketing services all over the USA. It was founded in 2007. Their clients list is small but reputed names are included in such as Celinder Glass Designs and Vision Garage Flooring.
1
Digital Marketing