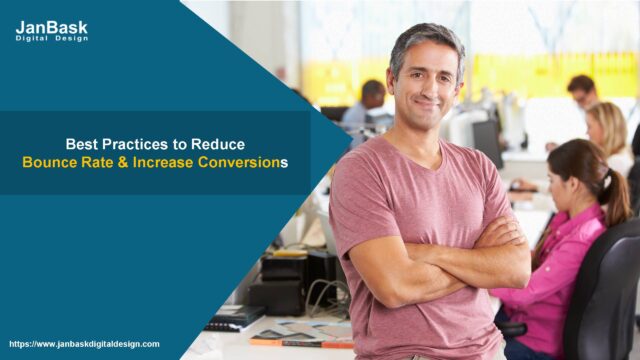 The first factor Google takes into consideration to rank your website higher or lower is the Bounce Rate. You can have a higher traffic but if visitors turn back after few seconds browsing your website that means your website has high bounce rate.
Google makes it very easy for users to research and install a Google analytics setup for websites. But, still many naive website owners have limited idea about the reason what exactly a bounce rate mean and how it works.
What is a Bounce Rate? 
You must have some idea about Bounce rate, but still confused why is still affecting your business. According to Google Analytics, "A bounce is a single- page session on your site." The percentage of visitors to your website who run away from your site after viewing only one page.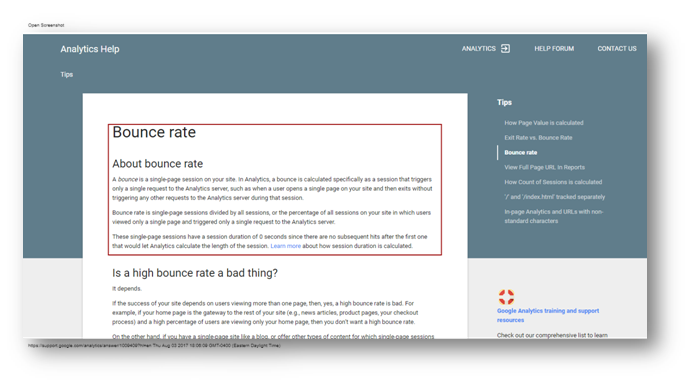 Neil Patel, one of the New York Times best selling author says, "Your bounce rate the percentage of all users who enter and exit the same page, without any clicks to other pages on your site."High bounce rate is a severe threat to your website if the main gateway of your business is online traffic. It also replicates that your website has still has a room for improvement and correction. But do you know high bounce rate is not always bad for some other purpose.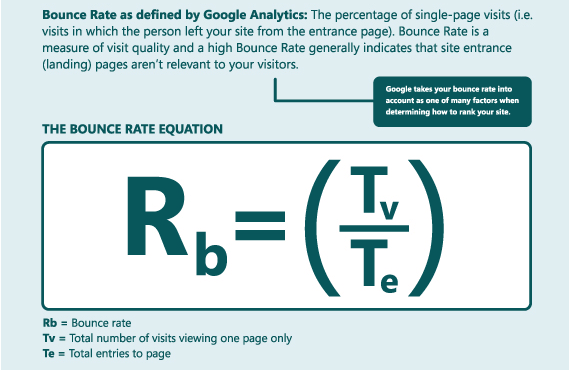 Now let's discuss how bounce rate is related to conversion rate and the elements which will help you to improve your business with the best practices in Content strategy and web designing.
Improve the Content and Image of your Website: Write like you Speak
The foremost reason your customers are not willing to spend few seconds on your landing page is lack of content readability. Your website might have the quality content but the font size or lay out is not readable. This also affect the conversion rate of your site, and if all your business depends on the online marketing then the situation is serious.
Now see this example where the apparel company fails to make an impact of their product just due to the font and style of the banner. The logo, name and color combination of the landing page is not creating any brand impact on its user.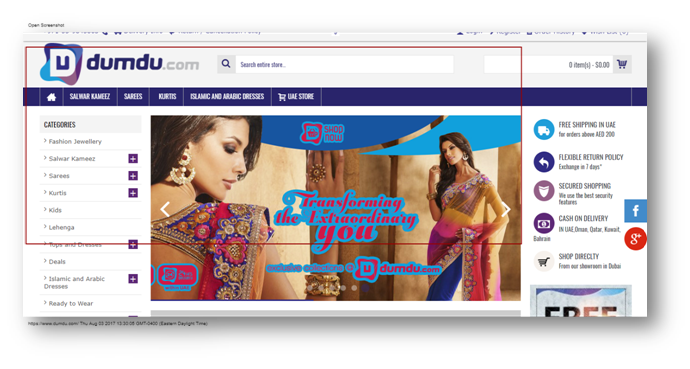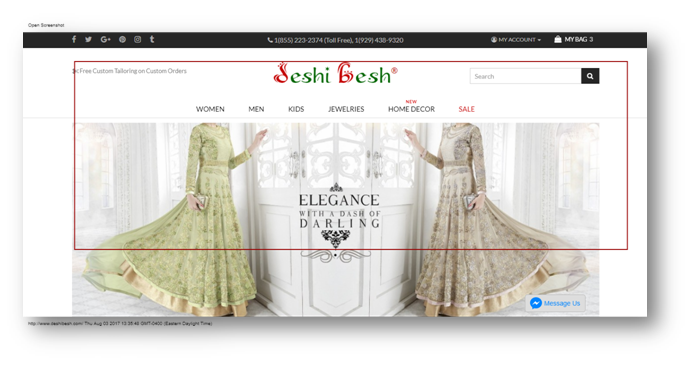 On the other hand this landing page is very soothing to the eyes with a impact ful banner, color combination and image selection. If you do your business through online marketing then make your page user friendly and balance your content with the product you are selling. Content, Image and branding work together, a small error can lead to bounce rate.
Fix your Keyword Optimization 
Using right keyword is very crucial for your visitors to land on a correct page. Sometimes improper use of keywords attracts wrong users. If you are selling any services like home cleaning, don't optimize around broom or duster. The user who wants a cleaning service should get the proper details and it meets the SEO goal.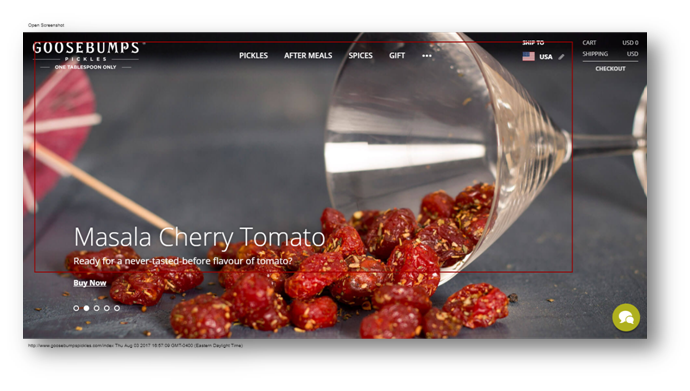 Let's see the difference in both the websites selling same product Indian pickle. When you land on the Garuda Bazaar page, you can see different kinds of pickles which tempt you to make an order. Whereas, Goosebumps landing page talks about pickle but shows a different image where you have to browse to find the right page where pickles are listed. After much browsing you get your search goal which needs patience for a intended buyer. If you notice less conversion, you need to redesign your SEO content strategy.
Learn the difference between Pop- Ups and Content Recommendations to Increase Customer Engagement
Content recommendation tools have set a new trend in user engagement process  on a website. This is a very useful way use to reduce bounce rate of visitors by suggesting a interesting post or product based on a visitor's online activity.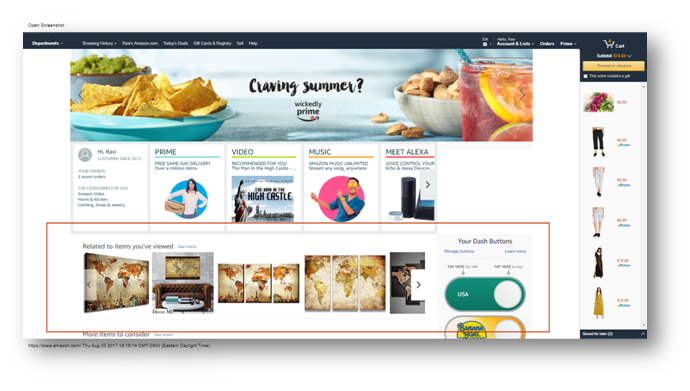 Amazon is one of the best websites for online shopping and you get whatever you ask for and from every corner of the world. In the above example you can see how the site suggests previous searched products the moment you click on the search button. This is how your website should process customer engagement to increase the conversion rate.
Pop-up option is a debatable topic among website owners and content strategists. Sometimes it might help you to get emails for your list or database, but trust us pop- ups are always annoying. Pop-up ads and useless call-to-actions really make your website terrible.  Below is the example of a well-known site Buzzfeed which makes it impossible for a reader to concentrate on one content. Take Amazon as a positive visitor interaction model as Buzzfeed is a big no.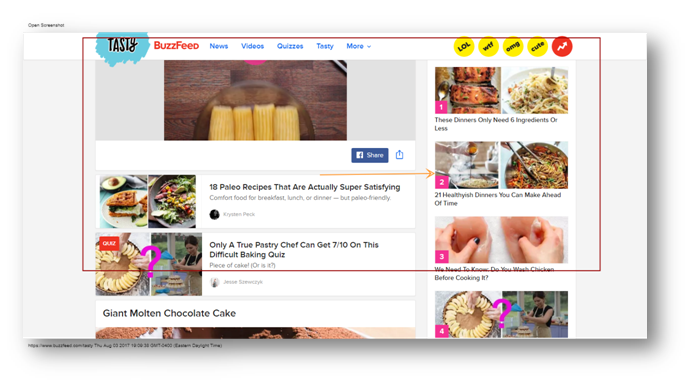 Involve your Visitors Emotionally by using Storytelling Technique
Brand setup is no easy task. You have to bring your first time visitor to connect to your brand whether you are selling a product or a service. Storytelling is the best way to bring your users on the same page so that they can feel your product as their own.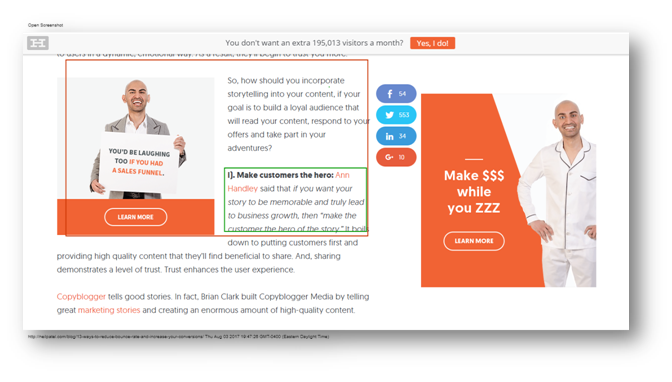 In the above example Neil Patel talks about making your user the protagonist of your story. When prospect users see him in your story either in an image, a word or a banner, he feels connected and this is the best model to use as Customer engagement.
Mobile Responsive websites do the best business
In today's world when internet is everywhere and mobile phones are with everyone, browsing has come on a fingertip. You have to make your website mobile friendly because many times people browse at night when everyone is fast asleep. This tranquil environment gives them more time to concentrate on a product or service. A survey conducted by Morgan Stanley sourced on Smart Insights make it very clear the ratio of mobile users and desktop users.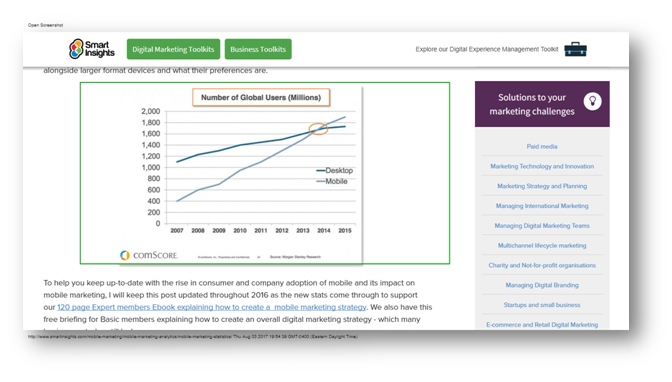 All these above steps will definitely help you to analyze your website's bounce rate and redesign your content strategy to increase conversion graph as per your set target.
0
Digital Marketing